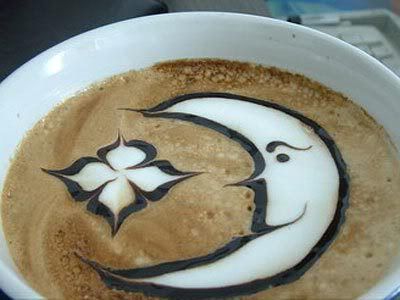 Greetings! Hope your weekend is going well. Blog readership usually sinks over the weekend, so thanks for stopping by!
In this morning's News-Star, our local Monroe paper, there is a story about the new priest at the Greek Orthodox church that is interesting. I mention this because our church buildings are next door to one another. In fact, if you look at some of the pictures on their website you can see our building in the background. I haven't had a chance to meet the priest yet, though I've seen him sometimes when I'm going into the building for worship, he's doing the same.
Yesterday was a day for feasting and celebration! Jason Barnard and I took our secretary, Linda, to lunch at Copelands for Administrative Assistant Week. Linda does a great job and we wanted to express our appreciation for her. Jason's birthday is Sunday, and last night I joined his family and one other at a Japanese steak house in West Monroe for a birthday dinner. It was a lot of fun and we enjoyed watching the chef and eating the food!
Also yesterday we had someone take a look at our home for the first time. Are you people praying for the sale of our house? I hope so!
A few weeks ago an announcement was made at Forsythe about a men's gathering at Wild Wings. Now this got me excited because I love some wings! However, this is not a restaurant, but a shooting range in a nearby community. So that's on tap for this afternoon, barring any rain. I believe we'll have a devotional, followed by a walk through the shooting range, and then we're going to have some grilled food. Sounds like a big afternoon!
Tomorrow, Lord willing, I will conclude my trilogy on the Great Commission. Response both online and on site has been very encouraging. Implementing the Great Commission into our daily life, however, is the goal. In my adult Bible class I'm using Dan Williams' discussion guide through Philippians, which is very good I think. It is currently out of print but I hope it re-emerges somewhere sometime.
Yesterday was granddaughter Claire's 10th birthday. I hated to miss her party with her friends and family, but it couldn't be helped. Maggy and I did take her to see the Horton movie earlier in the week as a birthday treat. Ten years is quite a mile marker. She's growing up from being a cute little toddler … to a curious bubbly little girl … to an intelligent and lovely preteen … and it won't be long before she'll be a beautiful young woman. Anyway, I need to stop this before I get all verklempt.
Today is my niece Abigail's third birthday. She is such a cutie…I hate that I only get to see her a few times each year.
_____________
Stumble Upon: Stumble Upon is a neat little application that lets you surf the net in predetermined topics. In using their little gadget to find out what other friends I have who use Stumble Upon, they managed to e-mail my entire Yahoo addressbook. I feel sure I'll get some grumbles about that, but I do apologize. I did not recognize that it was going to do that. Bah. Still, it's a neat little deal … I just wouldn't have sent out something like that to everyone. Even internet geniuses goof up sometimes. Sorry!
_____________
What's going on in your world?
Thanks for reading,
john