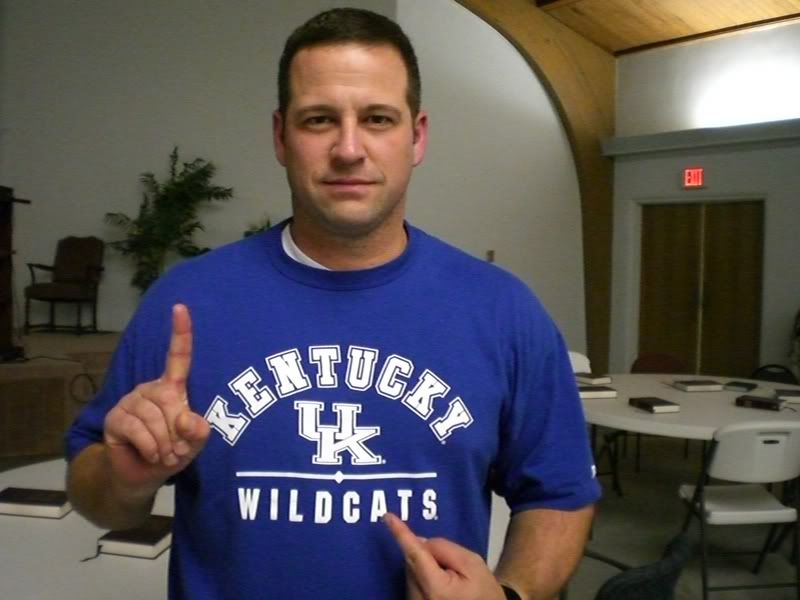 Lance Ladd of Danville, Kentucky
 This morning began with a blustery series of thunderstorms that created some tornadoes in the county. We are supposed to have a very windy afternoon as a cold front makes its way through. Tomorrow should be very chilly. Yay for me… although some people do not enjoy the cold weather, I do. Of course this is pretty warm for some of our Yankee friends. I spent most of the day in the office preparing for Sunday. Tonight we had a guest speaker, Lance Ladd. He is the minister for the Indian Hills Christian Church in Danville, Kentucky. As you can see from his picture above, he is a Kentucky Wildcats fan. He is also a very devoted student of the Word. He had a great message that I wish all of our churches along the Coast could have heard from Philippians chapter one.
There are a group of ten or so from that church working hard this week. Their picture is below. Another group is here also from Padukah, Kentucky, but they are still associating with the Ocean Springs church of Christ at worship times… friendship is such a strong tie! So I don't have their picture, but they have my love and appreciation. Their picture is on Al Sturgeon's blog, linked below.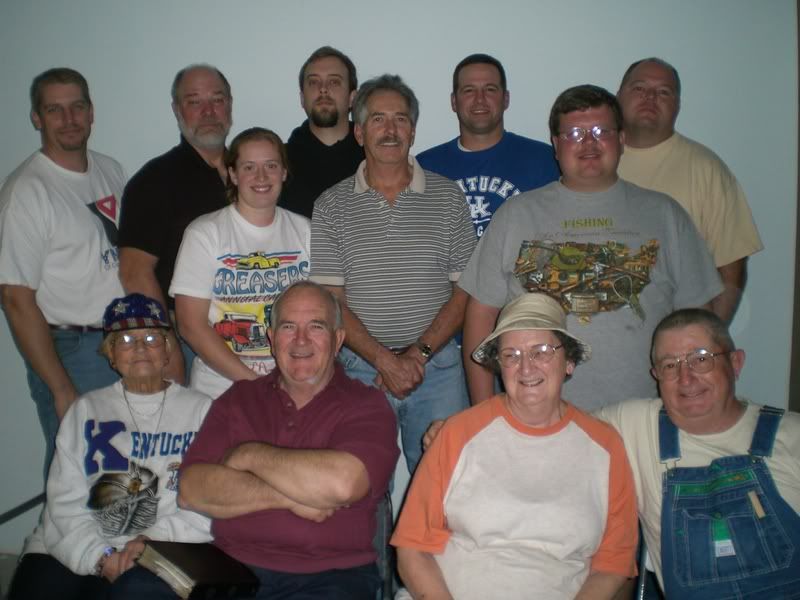 Tomorrow has several activities in store for us. At noon it is Grandparents Day at Central Elementary. I will give you a report. Also The Crabb Family is performing in Mobile tomorrow night. I am not all that big on Southern Gospel, but I like this group. I hope to get over to hear that.
***BLOG LINKS***
Is this guy serious? What do you think?
Make lasting changes in your diet.
Al Sturgeon has relief workers in this week … unity is to be found in a common cause!
***STORM NEWS***
Tornadoes rip across Louisana and Mississippi.
Avera Baptist Church in ruins.
Taconi Elementary School in Ocean Springs was damaged in Katrina, now damaged by a tornado. Video.
Biloxi Soaked With Seven Inches of Rain. Water in newly remodeled homes.