I usually post late at night or early in the morning, but just to mix things up a bit, here's a late afternoon post. It's been a pretty typical day on the Coast, but you won't hear me complaining about that. This evening I plan to visit the funeral home and then head over to Central for Wednesday night services. We are watching the visual Bible's Matthew, which I believe I have mentioned before. We'll watch chapters 10-12 tonight.
The first work crew of the year had not called me lately, so I called the guy today. Turns out they decided to work further West down the Coast but had not communicated that to me. However, we have a crew coming from Paducah, KY that I didn't know about. It all works out. Also Keith Verdan from Wisconsin is coming down next Saturday. This will be a third visit for this young college student. I appreciate his willingness to put his faith into action. It'll be great to see the work crews coming in again. Aside from helping people get back in their homes, there is a great deal of commaraderie and fellowship that goes along with these visits.
 Today I met two different people who were looking for materials to rebuild their homes. For some time now we have had little to no materials, having used all that was donated to us. Funds are basically gone to purchase materials. So, we are facing some challenges there. The first person I met was a lady who had someone to put on her roof, but she needed some shingles. The second was a man who said he had some volunteers coming to work on his Moss Point home. He was out scrambling to get together some materials. As I gave him David Kilbern's number he looked up to heaven with tears in his eyes and said something like, "I've finally gotten some help…Lord help me get some materials." I could see that he sensed some hope of making progress very soon. I have no idea if we are able to help him or not.
Our greatest needs for the hurricane relief effort at this point are funds for materials. We also have a very clear need for flooring materials and those who can install them. Many people have come so far in their house, but the flooring is an obstacle to getting finished.  It is hard to hire someone who can do the work. There will be ongoing struggles such as these for a long time. I rode down a street a few days ago that still had several FEMA campers in the yards. In our neighborhood around the church there still are some, but many have been towed away. That does not mean that the work is over.
Soon I will begin a Monday night class that will be aimed at helping those who are struggling find some direction in life. I am not sure how it will go and I've looked at several different materials. I think part of the attraction and help the class will offer will be the time spent together recognizing that all of us sinners need God's grace and His instructions for living.
As the darkness covers a chilled night on the Coast I want to thank you for reading and for caring. The encouragements that have come from friends and strangers has been a lifeline of hope for me and for others here. Would you be in prayer for the lost and hopeless here, and across our world. Jesus is the answer we all need, but there are so few seeking Him. They need His grace and know it in their hearts, but cannot let themselves believe. We need an awakening to our spiritual needs, even as our physical needs are being met.
***LINKS***
My e-buddy Glenn Zieglar marks his spot on the blog-net.
Students killing students. Whatever it takes, we much reach the youth of our culture.
"I'm Cooking Meth" … the answer to a deputy knocking on the door. Hey Tim, it was in Athens!
Gary Kirkendall raises the big questions about instrumental music in worship, and awaits answers…real answers.
You could ring in the new year … with a crack.
How About Having 44 People Over For Dinner?
Patrick Mead has new blog digs.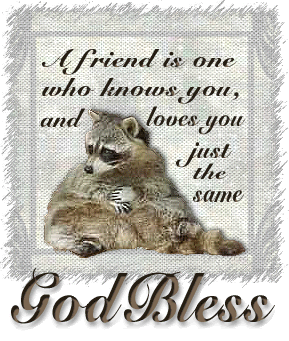 Thanks for reading,
JD