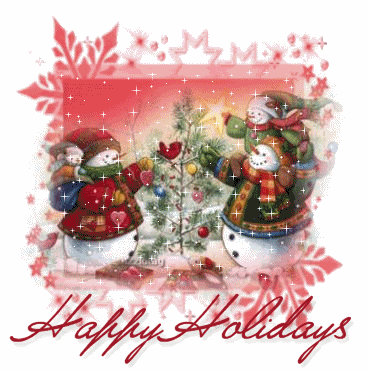 Greetings from a foggy, damp, humid, warm December Mississippi Gulf Coast!  I hope your week is going well. I continue to read on the various blogs about the ice storm in the mid west that has affected bloggers like Shane Coffman, Terry Rush, Darin Hamm and others. Some have had to move to the residences of friends and family who have electricity, others are burning up their woodpile trying to stay warm, and others have opened their church buildings as shelters. All seem to be looking for ways to serve God in this record-breaking storm. By the way, Shane Coffman and the Memorial Drive Praise Team have put together a CD of acappella Christmas songs. I've got mine ordered. They're having a little trouble getting them out due to the weather, though. Be sure to order yours if you would like to have it. The song samples sound great and I think it's a good idea to support groups that are trying to bring us closer to God through the gift of singing. By the way, Shane, I may be tired of those songs by the time the CDs arrive, but I'll never get tired of all the great things you do for God.
I've been having a blog discussion with a young man about the purpose of baptism. He is convinced that baptism has nothing at all to do with salvation. I believe that it does. One passage he believes supports his view is 1 Corinthians 1:14-17:
14I am thankful that I did not baptize any of you except Crispus and Gaius, 15so no one can say that you were baptized into my name. 16(Yes, I also baptized the household of Stephanas; beyond that, I don't remember if I baptized anyone else.) 17For Christ did not send me to baptize, but to preach the gospel—not with words of human wisdom, lest the cross of Christ be emptied of its power.
Maybe this passage seems difficult for some of us. However, instead of making my friend's point – it demolishes it! Why was Paul thankful he didn'tbaptize some people? Because their behavior is such that it is an embarrassment to the cause of Christ. The church at Corinth was eaten alive with immorality and division. Some of them were claiming value in the person who baptized them, saying "I follow Paul" (1:7). Paul's point is that no one should be glorying in Paul, but only in Jesus. "For Christ did not send me to baptize, but to preach the gospel" sounds odd … because most preachers seek to baptize as many people as possible. The goal of preaching, however, is not to accumulate baptisms – it is to preach the gospel. When the gospel falls on good hearts, people will obey it's teachings! So the mission is to preach and teach, not to mark notches as people go under the water. The focus is on the cross of Christ, an act of grace that calls for our trust. Thus Paul was glad he had not baptized these immoral divisive man-following people because when one is baptized in response to the Good News, his allegiance and behavior is to be determined by Jesus. Baptism is the beginning of a new life. It sounds to me that Paul is exalting the Gospel, and the response to which the Gospel calls us, that is, faith, repentance, and baptism. This passage cannot be used to say that baptism is simply to show what has already happened inwardly, nor can it be used to discredit the role of baptism in our faith response to God.
Today's news reports that President George Bush pardoned a number of individuals for various crimes. One of them brought a wry smile to my face. William Charles Jordan Jr., a 64-year-old retiree from Dover, Pennsylvania, was pardoned for his role in a college and NFL football gambling ring that federal authorities shut down on Super Bowl Sunday in 1997. Jordan said he did not want his eight grandchildren to know he was a felon, so he obtained the necessary paperwork through his congressman. He learned Tuesday the pardon came through. "It's a nice Christmas present," Jordan said. "I didn't know what the odds were on getting one. I just sent the stuff in and hoped." Unfortunate wording … or … is he still got gambling on the mind? We'll probably never know!
We are sad to note the passing of Willard Collins. The Christian Chronicle has information HERE.
Happy Birthday to tough-guy actor Edward G. Robinson(1893). Robinson made five films with Humphrey Bogart. His biggest role was in 1956 when Cecil B. DeMille cast him in The Ten Commandments. (Danny Dodd does a great impression of him in this role!) He was considered for the title role in The Godfather, but Francis Coppola decided on Marlon Brando instead. He was posthumously given an honorary Oscar in recognition of his life. He died of cancer at the age of 79. Happy Birthday to the 'Chairman of the Board', Frank Sinatra (1915). He was the leader of the Hollywood 'Rat Pack', a singer, and Academy Award winning actor. Happy Birthday to Bob Barker (1923) who is a nineteen time Emmy Award winning game show host. He hosted The Price is Right for nearly 35 years, and has been in television for 50 years. A vegetarian, he is well known for his work in animal rights. Happy Birthday to Ed Koch (1924), former Mayor of New York City. Who's Sorry Now? Not singer Connie Francis (1938), who has a birthday today. In 1961, Francis was the first female artist to score a No. 1 Billboard AC single, with "Together," and she topped the AC chart again the following year with "Don't Break the Heart That Loves You." Her later work has been in the area of rights for rape victims. Happy Psychic Birthday to Dionne Warwick (1940). Five time Grammy Award winning singer, actress, actress, activist, United Nations Global Ambassador for the Food and Agriculture Organization, former United States Ambassador of Health. Dionne Warwick is second only to Aretha Franklin as the female vocalist with the most Billboard Hot 100 chart hits during the rock era (1955-1999). She earned three million dollars a year as a spokesperson in infomercials for the Psychic Friends Network. Happy Southern Rock Birthday to Dickey Bettes(1943) of The Allman Brothers Band. It's also the birthday of Cathy Rigby (1952), gymnast, actress, and speaker. Best known for her work with Prince, it's the birthday of percussionist Sheila E. Happy Birthday to Hank Williams III, who has his own musical career under way. And it's the birthday of Bill Nighy (1949), award winning actor best known for his roles in Love Actually, Underworld, Shaun of the Dead, and Pirates of the Caribbean.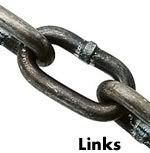 Bobby Ross is blogging about his recent trip to Bayou La Batre AL, Pascagoula MS, and New Orleans. Also he talks about his precarious trip home to an icy Oklahoma.
Here's a holiday greeting from my family to yours. Give it a second or two to load. Make your own and send me a link!
Here's a great song featuring Dionne Warwick, Stevie Wonder, Elton John, and Gladys Knight.
[youtube=http://youtube.com/watch?v=bhaF34Pyt9w]
Thanks for reading,
john