Greetings Friends! I hope your day is going well.
Trey has joined the blog world in making lists of the best Christmas movies and songs. I appreciate Trey making his list, because I was starting to believe he was perfect. Now I know he has no taste in movies. Home Alone? How annoying can one kid be? The live-action Grinch with Jim Carrey is abhorrent and unbelievably cheesy. No one can improve on the classic cartoon. And to include a Will Ferrett movie? Oh man. Trey, you need some help. You are correct, of course, in noting the hilarious Christmas Vacation as the king of Christmas movies. No one can go wrong with Charlie Brown's Christmas, either. But where are the classics? I would include Holiday Inn, it is lovely. Often overlooked is The Homecoming, in which we were introduced to the Walton family. Patricia Neal is marvelous in everything she did. Her Olivia Walton set the standard for the series that would follow. If you need something modern with cheap laughs and still family fare, I'd take Jingle All The Way over Home Alone any day. Best Songs? Maybe tomorrow. Noticably missing from my list is The Christmas Story and It's A Wonderful Life. Both are great movies – along with some other classics. But if you can recite the entire script while watching the television muted, then it's time to move on.
Happy Birthday to  Martin Van Buren (1782) who served as the eighth President of the United States, and also the eighth Vice President. He is the only President for whom English was not his first language; He grew up speaking Dutch. Happy Literary Birthday to Rose Wilder Lane (1886), an American journalist. She is known as one of the founding mothers of the American libertarian movement. She is the first and only surviving child of her better-known mother, Laura Elizabeth Ingalls, who wrote the 'Little House' books. Happy Birthday to Walter Elias Disney (1901). Disney died of lung cancer in 1966, a few years prior to the opening of his dream project: Walt Disney World in Orlando, Florida. Happy Political Birthday to deceased United States Senator Strom Thurmond (1902). I take great risk in wishing him a happy birthday, remembering what such a move meant to the political career of fellow Pascagoulan, Senator Trent Lott.  Happy Hollywood Birthday to director Otto Preminger (1906). Happy Tutti Frutti Birthday to Richard Wayne Pennimen (1932), also known as "Little Richard". In 1962 Little Richard toured Europe. His opening band was an unknown British group called The Beatles. In 1963 his opening band was another young band, The Rolling Stones. In 1964, Little Richard introduced another unknown, Jimi Hendrix. Happy Birthday to Jim Messina (1947), of Loggins and Messina fame.  Happy Rockin' Birthday to John Rezeznik (1965) of the Goo Goo Dolls.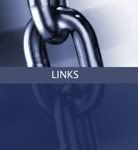 Please read Patrick Mead's report on two wonderful expressions of love from within his church. You will be blessed.
Preachers will certainly resonate with this post from Greg England.
Holy Ridaz notices a new crop of young pharisees … and I've noticed the same thing.
Tech: Dr. Clif's submission of an Introduction to Online Word Processing.
Have Yourself A Mary Little Christmas. It's one of my favorite Christmas gifts … Cohoon is blogging again.
Ben Witherington reviews The Bible Experience. I'd like to hear that myself!
Amanda Sanders' new blog…bookmark it or put it in your reader!
Thanks for stopping by!
john