Greetings Friends! Mom and I have been very busy at her house, trying to take care of some needed details following dad's passing. I suppose we weren't paying attention very well. Several of the things we needed to do yesterday were unavailable due to the observance of Veterans Day. So we will try to get those done this morning before I head back to Monroe.
Yesterday we were able to accomplish some of the things on our "to do" list, though. Dad's cremains were available for us at the funeral home, so we stopped by there to pick up the urn. That was a very odd feeling and something very new to me. But with some tears and quiet time to process we made it through.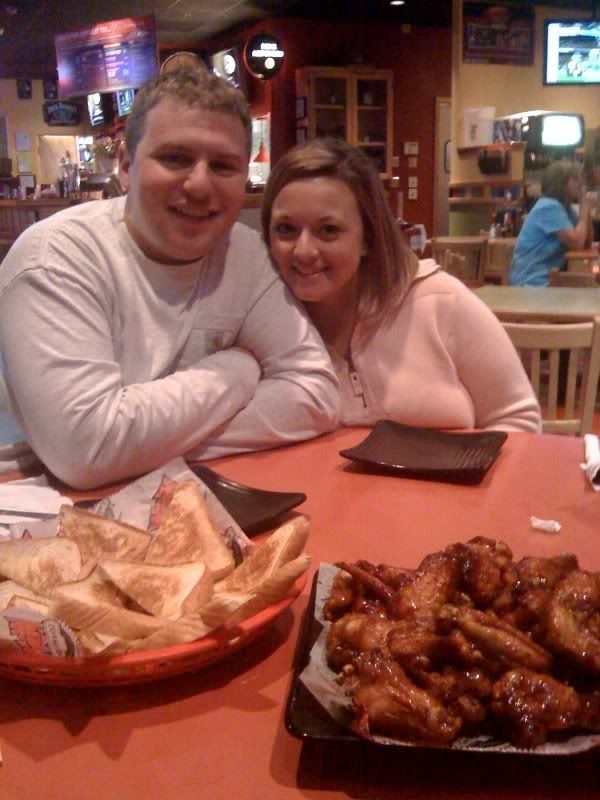 Cecil and Casey May
Maggy and I are good friends with Cecil and Patti May. Cecil's dad (Cecil jr) was a mentor and father figure to me in my years at Magnolia Bible College. I still respect him greatly. Over the years Cecil III has been a special friend. We have visited with Cecil and Patti several times, most recently when we were in the mountains of Tennessee following John Robert's death. They came and spent a day with us that we will never forget. On the weekend of John Robert's funeral, Cecil IV (keeping up with the Cecils?) and Casey were married. They then moved down to New Orleans. About a month ago I asked Cecil IV if he would come and help my mom and dad by taking the hurricane boards down from the windows at their house. While we were at the hospital, Cecil willingly served us by helping in that way. So last night when I was having a craving for wings, I called Cecil. He and Casey met mom and me at the wings place where we did some damage to a large plate of wings. It was a delightful conversation. It was also our first time to meet Casey, which was pure joy. I'm glad we were able to get together.
Looks like a rainy trip home to Monroe this afternoon. Mom's sister is coming to stay with her for a while.
The Ouachita Christian School Eagleaires will be singing for us tonight at Forsythe Church of Christ, 6:00. If you are in the area, come on out and hear them sing! This is, I think, thier first performance since being reorganized.
Thanks for reading.