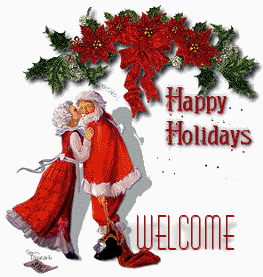 It was a cold morning on the Coast, reaching down into the lower 30's. My friends up North are laughing at that. The forecast is for a warming trend, however, so our mild winter continues. It was mighty cold on the walking track this morning, but we persevered!
On the world political front, I'm not really surprised that Hugo Chavez' request to become lifelong dictator was defeated, but I am surprised that the vote was so close.
Christian Chronicle editor Bobby Ross is scheduled to spend the night at our house Friday. However, he beat me by one point in fantasy football and I'm thinking about setting him up a tent outside. If Tom Brady had been up to speed last night, he would have beaten me by more I suppose. We're looking forward to our visit with Bobby. I remember after the storm standing on my front porch … before my home was gutted … answering questions about what was going on in the aftermath of Katrina. I do not remember anything we talked about, only that we talked. Since then Bobby and I have enjoyed a good friendship. He even took me to an excellent mexican restaurant in Oklahoma City when I visited the OCU Lectures. He does a great job with the Chronicle and I appreciate all of his hard work.
Happy Birthday to actress from another era, Lillian Russell (1860). When Alexander Graham Bell introduced long distance telephone service, it was Lillian's voice that was first carried on the line. Russell's mother was the first woman to ever run for mayor of New York City. A Salute to Gregory "Pappy" Boyington (1912), an American fighter ace who flew with the famous "flying tigers". After his military service his life was plagued with alcoholism, multiple divorces, and other problems. A 1970's television show, Baa Baa Black Sheep, featured Robert Conrad as Pappy Boyington, based loosely on his memoir. Happy Game Show Birthday to Winston Conrad "Wink" Martindale (1934). Starting his career as a disc jockey in Jackson, TN, Martindale went on to other jobs including host of Memphis television show Dance Party. It was on this show that Martindale's close friend, Elvis Presley, once made an appearance. Martindale has hosted numerous television games shows and syndicated radio programs. A Hillbilly Birthday to Max Baer, Jr., who is best known for his role as Jethro Bodine on The Beverly Hillbillies, one of the most successful series in television history. He had only one short-lived marriage. He also dated Sharon Tate before she was married to director Roman Polanski and was murdered by Charles Manson's followers. Max has been working to gain permission in Carson Cithy, NV for a Beverly Hillbilly themed casino complex. Happy harmonic birthday to Dennis Wilson (1944) of Beach Boys fame. He died after years of substance abuse in an alcohol-related drowning at Marina Del Rey, Los Angeles, on December 28, 1983, just after his 39th birthday. In a 'small world' twist, in 1969 Dennis was once host to Charles Manson and his 'family', who lived in his home. He did claim in an interview once that he knew why Manson organized the Tate / LaBianca murders, and promised to tell the world one day. He never did. Happy Birthday to Jeff Bridges (1949), star of many films. My two favorite Jeff Bridges roles were in Starman and Arlington Road. Beautiful Happy Birthdays to actress Marisa Tomei (1964) and supermodel Tyra Banks (1973), neither of which have any known connection to Charles Manson.
Here are Jim Miller's Top Ten Christmas Songs. What are your favorites? And do they have any connection to Charles Manson?
Thanks for reading,
john