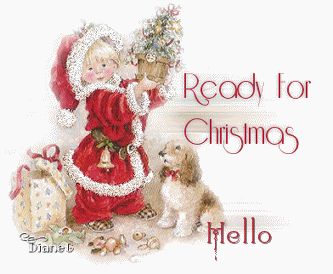 Greetings friends. Yesterday we received some unhappy news. My mother went to the doctor for a biopsy and they discovered that the tumor was cancer. We are thankful for several things, however.  It has been caught early. The doctor was able to remove the tumor and surrounding tissue. It was next to, but not in a lymph node. She will return to the doctor Monday for some further procedures and to be sure that all of the cancer has been removed. It really is a 'best case scenario'. Still, it does shake you up a bit. Your prayers are coveted during this time of concern. I talked to my mother late yesterday afternoon and she seems to be doing well with the news. 
We had a good number for class last night as we finished our series on the Spiritual  Disciplines. This has been received with much vigor and enthusiasm. I'll post that last set of notes HERE sometime later this morning. For the next two Wednesday nights we'll be watching The Nativity Movie. I highly recommend it.
More bloggers are thawing out, including Tulsans Greg Taylor, Craig Hicks, and Wade Hodges.
Happy Birthday to Mary Todd Lincoln (1818), wife of the 16th birthday of the United States. Happy Birthday to Alvin Cullum York (1887), famous for being both a conscientious objector and a hero in World War I. He was born to an impoverished family in Tennessee, the third of eleven children. Gary Cooper immortalized his story in the movie Sergeant York. Happy Birthday to Van Heflin (1910), Academy Award film and theater actor. Happy Birthday to Christopher Plummer (1929), film and television star. He was the actor who portrayed Captain Von Trapp in The Sound of Music.  Happy Wango Tango Birthday to Ted Nugent (1948), rocker who embraces conservative political views. It's the Birthday of Sylvester Ritter (1952), better known as wrestler Junkyard Dog. After an exciting career in Mid-South Wrestling, he died in 1998 in a single-car accident near Forest, Mississippi. He was returning home from his daughter Latoya's high school graduation. Happy Birthday to country singer John Anderson (1954), who gave us the novelty song Swinging. Happy Birthday to ice skater and actress Lynn-Holly Johnson (1958). Happy Birthday to Johnny Whitaker (1959), the frizzy red headed kid who was Jody on Family Affair, and the title character in 1973's Tom Sawyer. I remember him best from his starring role on Sid and Marty Krofft's series Sigmund and the Sea Monsters. After graduating from Brigham Young University he now works at a Los Angeles talent agency owned by his sister. Hed also holds acting workshops and co-produces a radio talk show. Happy Birthday to Jamie Foxx (1967), best known for his portrayal of Ray Charles in the movie Ray. For his work in that role he won the Academy Award for Best Actor. He changed his name as a young man, choosing Foxx as a tribute to Redd Foxx. Foxx joined the cast of In Living Color in 1991. I have had big belly laughs many times at his portrayal of the horrific Wanda in skits on that show.
Links
Scot McKnight on John R. W. Stott.
John Alan Turner reflects on the Christmas story.
Terry contemplates a Holy verses Hollow Spirit.
Royce is writing about Singing Off Key Using A Pitch Pipe Made of Gopher Wood!
Brant has some thoughts about being a messed-up follower of Jesus.
Thanks for reading. Here's one of my favorite modern Christmas songs…
[youtube=http://youtube.com/watch?v=-8rY0Fyws20]