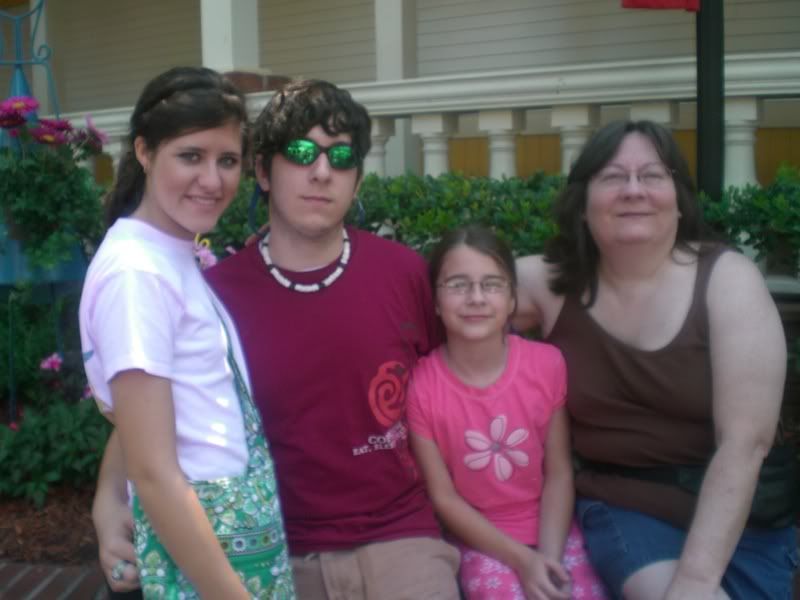 Lanni, John Robert, Claire, and Maggy last June at Dollywood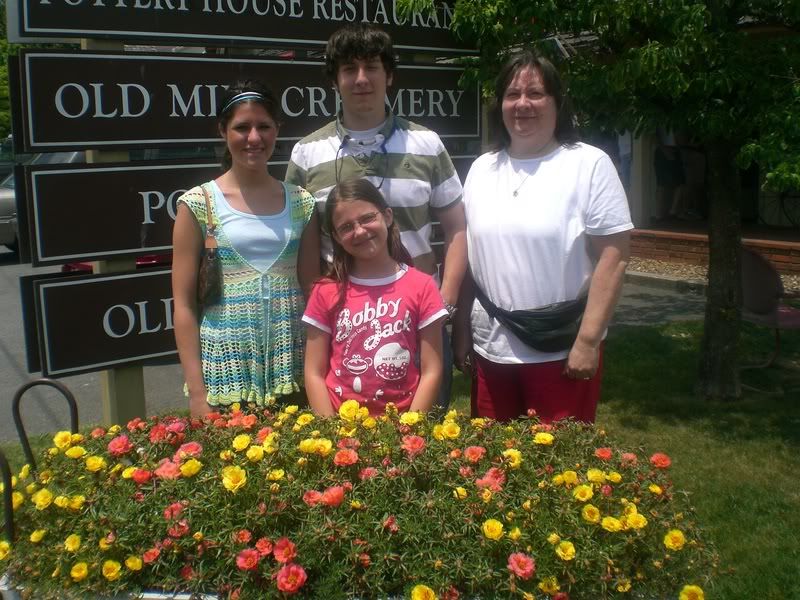 Claire, John Robert, Lanni, Maggy at the Old Mill Complex
In one way time has stopped. John Robert will never be older. We will not watch him mature into adulthood, marry, have children, face many of life's issues. He will forever be eighteen or younger in our mind … in or memories. He'll always be the same size … have the same laugh … he will always live in our hearts. And time seems to have stopped for us as well. Although we are recovering and regrouping in East Tennessee, our home remains unsold and we have not moved to Monroe. It's like we're in between everything … life and death … Coast and North Louisiana … tears and laughter. Three weeks since our lives were emptied of something that can never be replaced.
And we are living by hours at this point. Some hours are good, some are sad. All of us continue to ponder and ruminate over John's untimely passing. When we feel good we wonder if we should be feeling good when such a tragedy has come our way. When we cry we wonder if we will ever stop crying.
There are signs of life, though. There are times of focus on the humor John Robert brought to our lives. It's bittersweet, but I try to focus on what John Robert gave us … and what he would want from us at this point.
Tonight we ate at Damon's … high on a hill above Pigeon Forge. As we ate we looked at the beautiful Smoky mountains that surround us. A light rain began to fall. It was beautiful. Ten feet away was a round table with a family sharing a meal. At that same table almost a year ago, Maggy and I sat with Claire, Lanni, and John Robert. We didn't know we had less than a year with him. But no one ever does … do they?
This week around Pigeon Forge we keep bumping into places where we were a year ago with John Robert laughing and enjoying himself. The outlet mall. Putt-putt course. Favorite restaurants. I don't know why I did not expect this … I didn't plan on it. It just happened this way.
Everything has changed. It all looks different. It's a new life for us. We've been freefalling for three weeks now … getting our bearings … trying to figure out where to go from here.
It may sound cheesy to you, but a line from a Garth Brooks line runs through my mind… to appropriate it here seems right.
I'm going to smile my best smile, laugh like it's going out of style … look into their eyes and pray that they don't see … this learning to live again is killing me.
Thanks for your prayers and love while we try to learn to live again. This is not going to be over anytime soon. Maybe never.
John and Claire on a ride in Dollywood last Summer