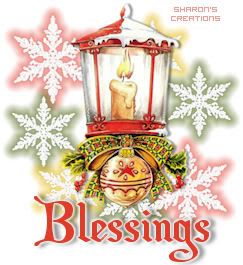 THE HEART OF CHRISTMAS: LOVE
We have talked about the heart of Christmas over the past few weeks. We are centering our thoughts around three words: Faith, Hope, and today, Love. 1 Corinthians 13:13 "And now these three remain: faith, hope and love. But the greatest of these is love." Christmas is much more about love than it is all of the other things that get so much attention. The story of Jesus is the story of God's love for the world.  Jesus is always at the center of that story.
1. Jesus Taught Love.
Matthew 5:42-44 Give to the one who asks you, and do not turn away from the one who wants to   borrow from you. You have heard that it was said, 'Love your neighbor and hate your enemy.' But I tell   you: Love your enemies and pray for those who persecute you that you may be sons of your Father in heaven."
Matthew  22:36-40 "Teacher, which is the greatest commandment in the Law?" Jesus replied: " 'Love the Lord your God with all your heart and with all your soul and with all your mind. 'This is the first and greatest commandment. And the second is like it: 'Love your neighbor as yourself.' All the Law and the Prophets hang on these two commandments."
John 13:33-34 "My children, I will be with you only a little longer. …A new command I give you: Love one another. As I have loved you, so you must love one another."
John 15:9-10 "As the Father has loved me, so have I loved you. Now remain in my love. If you obey my commands, you will remain in my love…"
John 15:12-14  "My command is this: Love each other as I have loved you. Greater love has no one than this, that he lay down his life for his friends. You are my friends if you do what I command."
2. Jesus Lived Love
Mark 10:17 "As Jesus started on his way, a man ran up to him and fell on his knees before him. "Good teacher," he asked, "what must I do to inherit eternal life?" "Why do you call me good?" Jesus answered. "No one is good—except God alone. You know the commandments: 'Do not murder, do not commit adultery, do not steal, do not give false testimony, do not defraud, honor your father and mother.'" "Teacher," he declared, "all these I have kept since I was a boy." Jesus looked at him and loved him. "One thing you lack," he said. "Go, sell everything you have and give to the poor, and you will have treasure in heaven. Then come, follow me." At this the man's face fell. He went away sad, because he had great wealth."
John 11:35-36  Jesus wept. Then the Jews said, "See how he loved him!"
John 13:1 It was just before the Passover Feast. Jesus knew that the time had come for him to leave this world and go to the Father. Having loved his own who were in the world, he now showed them the full extent of his love.
John 19:25-27 Near the cross of Jesus stood his mother, his mother's sister, Mary the wife of Clopas, and Mary Magdalene. When Jesus saw his mother there, and the disciple whom he loved standing nearby, he said to his mother, "Dear woman, here is your son," and to the disciple, "Here is your mother." From that time on, this disciple took her into his home.
3. Jesus Offers Love
To those who do not know Him
John 3:15-17 For God so loved the world that he gave his one and only Son, that whoever believes in him shall not perish but have eternal life. For God did not send his Son into the world to condemn the world, but to save the world through him.
Through those who do know Him
John 17:22-24  May they be brought to complete unity to let the world know that you sent me and have loved them even as you have loved me.
John 13:35  By this all men will know that you are my disciples, if you love one another.
 Jesus Taught Love, Lived Love, and Offers Love.
Faith, Hope, Love are words that describe the Heart of Christmas.
Are these words that describe your heart today?