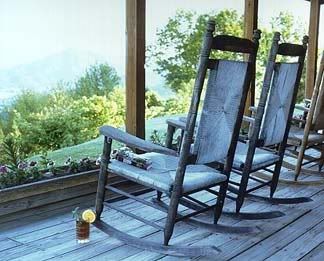 I had an unexpected adventure today that I want to share with you. But it started yesterday.I am enjoying the fact that my once quite and lonely office has turned into Grand Central Station since the storm. However, when I'm trying to study or prepare for my sermons or pray, it can be … well … annoying. But, each interruption is a person to be loved. Yesterday afternoon was such a time. I answered the door and there stood a young man who simply said, "Can I talk to you?" We sat down in the conference room (fancy name for the former secretary's office) and he began to just pour out his heart. I could barely interrupt him to find out his name. To be honest, I've had many of these kinds of encounters with long elaborate stories of unbelievable circumstances followed by a request for money or motel or both. So I'm, sadly, a bit jaded toward these stories. But Tyrone caught my attention when he related that he was ready to just give up on life. After a five year stay in the penitentiary, he had come to our area to be with a young lady. Since then, things went downhill. He was here during the storm. Sometime during the last year, 27 year old Tyrone had been shot. He only remembers waking up in ICU with tubes and and nurses and doctors, and his mother. Tears ran down his face as he told of his mother's faithfulness to be by his side while he was in the hospital. Everyone knows that a mother's love is the most healing of all. Tryone was feeling the pressure because he had nowhere to stay that night. He had two requests: I need Jesus, and I need my mother. And he requested a Bible.
I called Brooke and Twila Michael. Brooke and Twila came here after the storm to minister to lost and hurting people. I have found them to be God-fearing and gracious people. With the help of supporters they bought a house and have been repairing it. Their goal is to be able to house people who have temporary need. So that's why I called them and took Tyrone over to spend the night. This morning when I picked him up, He really bragged on how wonderful they were, and I had no trouble believing him.
We drove over to Biloxi, the nearest Greyhound station so that he could get a ride back to his hometown of Hattiesburg. Unfortunately we missed the bus by five minutes. I immediately called Al Sturgeon and he got on his computer and noted that we may have time to get to Gulfport to catch the bus there. We didn't. So I told Tyrone I was not going to take him back to Pascagoula. So on an unexpected road trip we went. I dropped Tyrone off at his grandmother's home and made my way back home.
I doubt I will ever hear from  Tyrone again. I do hope that he finds that the solutions to his problems cannot be found in drugs or alcohol. He knows this. His aunt is an evangelist at a small church in town. I hope she will continue to direct his attention to the Lord Jesus Christ at their holiness church. Jesus is the answer for all of us in our struggles. Taking Tyrone home was good for me. It reminded me that the things on my agenda, though important, are worthy of interruption by someone with a broken heart who wants to go home. 
***LINKS***
Warning Labels on BIG Clothes?
Scooby-Doo Creator Dies. Isn't this everyone's favorite cartoon of all time?
Blackwell's Worst Dressed For '06
What to expect on the Mississippi Gulf Coast: Long Term Life in a FEMA Trailer Park.
College Press Commentary Series Available For Free Online. College Press had a very fine commentary series that many of us preacher students had … in the light green covers for those who remember. They are not going to be reprinted but they have made them available online. Like all commentary sets, some are better than others…but it would be some good resource material for Bible study.