[youtube]http://www.youtube.com/watch?v=2aPI7D3iDps[/youtube]
Squirrels at Play in my Back Yard
Looks like most people still prefer the classic Oreo, no matter how much I heard about the other flavors! The poll does not lie (see previous post)!
Last night was a fun night at Forsythe. We gathered and sang some carols and did a Christmas quiz. Then Voices of Sweet Harmony sang some songs for us. This is a quartet of ladies who participate locally in the Sweet Adeline (International Website). A few nights ago we were out with Royce and Carol Ogle, and casually mentioned it would be fun to have the singers come to our Christmas gathering. That was all it took! Of course I captured a few pictures!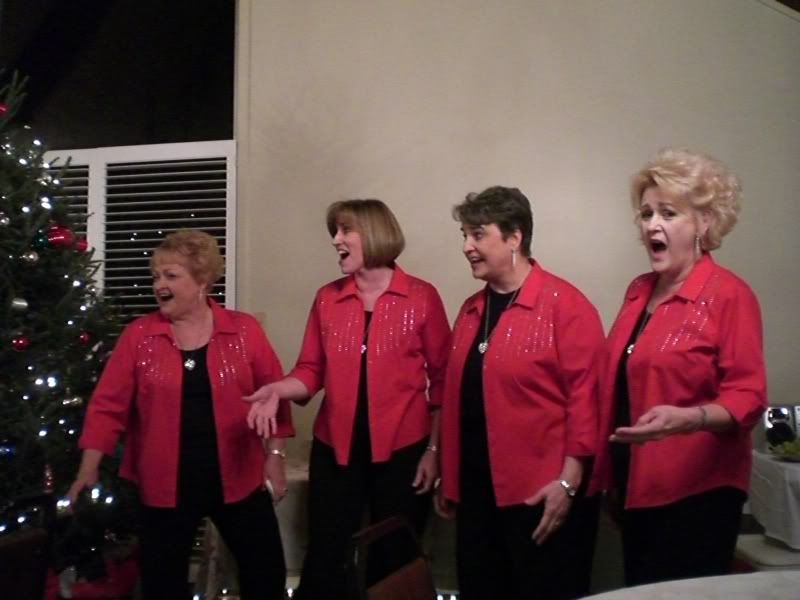 Voices of Sweet Harmony
I had my good friend Terri Dodd send me her iced oatmeal cookie recipe. Last time we were there we enjoyed as many as we could eat. So I made some of those …only a part of the marvelous array of foods brought by many. I guess I'm the only one who took a picture of my contribution!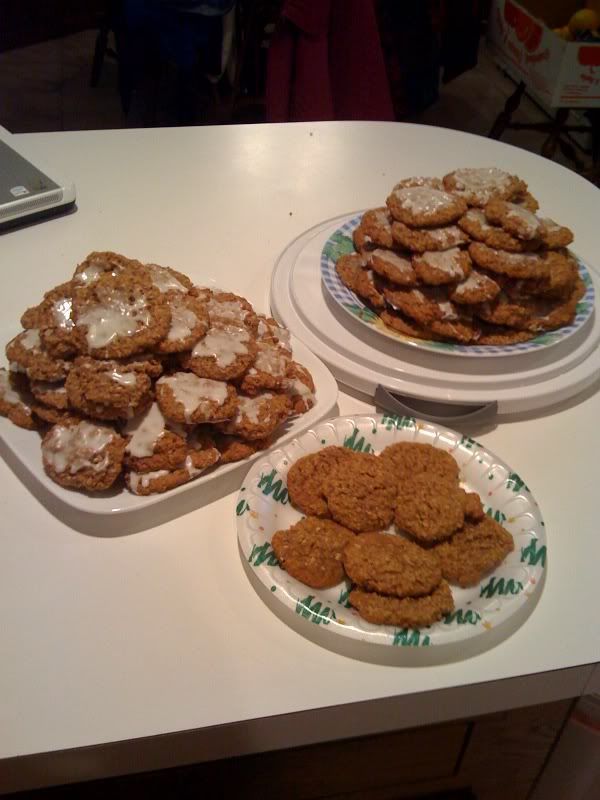 Oh yes, they are as good as they look!
It's a misty foggy evening here in Monroe. As I type this a train is ambling down the tracks that run gehind our building. I love watching the trains go by. I want to eventually put a bird feeder outside my window because I enjoy watching them so much.
Since I started this post with a squirrel video, let me finish with a picture. My friend Steve Tucker (Twitter) sent me a box of great goodies a few weeks ago – including some ears of corn from Nebraska (where he farms). I put an ear on squirrel bungee feeder and they totally ignored it for several days. Steve said I was wrong to leave it hanging in mid air. Well, let me tell you, these tree-rats will stop at nothing! With great delight I watch them jumping up, hanging on while they bounce up and down, getting their corn. One cob down, three to go! Thanks Steve!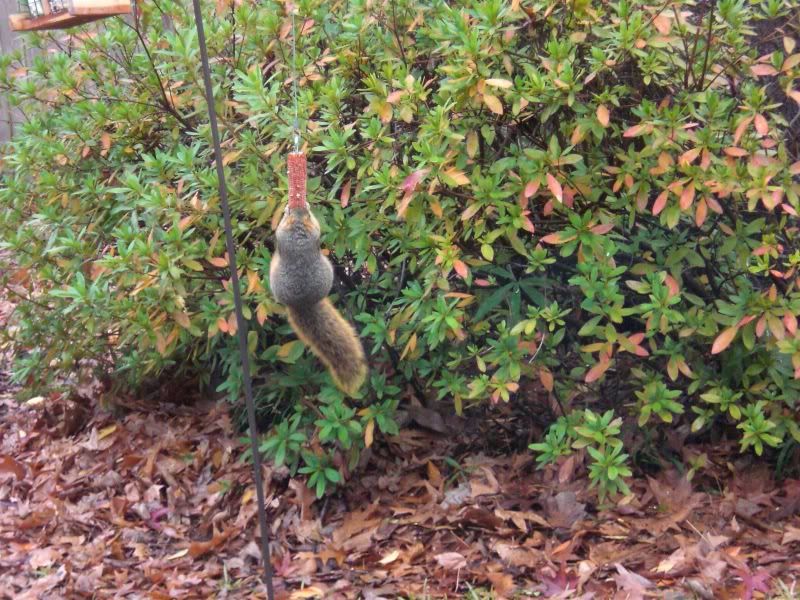 Thanks for reading!
John