If you live long enough there are certain days that establish themselves as markers in the timeline of your journey.
September 11th is one of those days.  The danger of foreign terrorists seemed so removed from our daily lives. That day so many lives were lost, so many families suffering. The landscape of one of our great cities changed forever, and so did our perspective on what we could expect out of the American dream. Neither a plane driven into a field nor destruction at the Pentagon could destroy our country. But it did tear our hearts.
I expect most everyone alive on that day can recount where they were, what they were doing, how they reacted.  Take a moment today not just to remember what happened, but to remind yourself that each day is precious. Each person you meet is beloved by our Creator. Each act of kindness means something important to someone.
I'm happy to be an American. I feel we are so richly blessed so that we can richly bless and help each other. I pray for our leaders to have their hearts turned toward God. I'm thankful for the global influence we have… and I'm praying for the global influence we could have.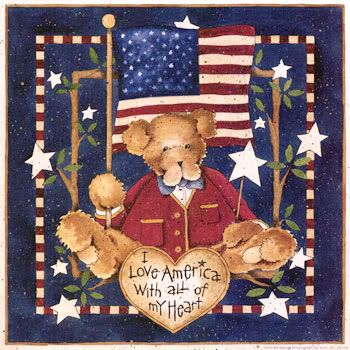 In that sense I thank God for America and ask His blessings to continue.  I'm grateful to be a Christian, and I'm grateful to live in America.  The pain and loss of September 11th calls us to be mindful of what is really important in our daily lives.
Thanks for stopping by, John.