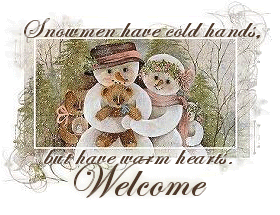 Happy Holiday Weekend to all of my readers! The holiday fesivities are in full swing, but outside on the Coast it is 80 degrees. Maybe Al Gore is right after all. It just doesn't seem right running around down on December 8th in shorts. 
I thought I would get into the holiday spirit and turn on some Christmas programming on the television. Rudolph's Shiny New Year is on. Someone really should have done hard time in the pentientiary for that one. 
We had a good visit last night with Bobby Ross of The Christian Chronicle. Al and Jody Sturgeon were over for supper as well. Poor Bobby had to listen to one hurricane story after another. Every story reminds us of something else. He was kind, though, in listening. Let's just hope he doesn't report everything that was said! I think I forgot to say "off the record" a few times! It was a good night and Maggy really fixed a great meal for us to enjoy.
My mom and dad will arrive in a little while and we'll enjoy the afternoon together. We haven't seen them in a few months.
Happy Birthday to the Roman poet Horace (65 BC) who only had one name.  It's also the birthday of Mary Queen of Scots (1542). Eli Whitney was born to high cotton in 1865. Happy birthday to Lee J. Cobb (1911), star and supporting actor in many films. It's the birthday of Sammy Davis, Jr. (1925), singer, dancer, actor, instrumentalist, and one of the Rat Pack. Happy Funny Birthday to Flip Wilson (1933), who's character Geraldine always kept me in stitches. Here's a joke from his Wikipedia page: "Lots of crazy things happen in traveling. Just last week I was on a train. There was a woman traveling with a baby. UGLY baby! I mean, I'm not one to make comments about anyone's kid — but this was an UGLY baby. A guy walks down the train — he's half smashed — and he stops. And he stares. And the lady says "What are you looking at?" The guy says "I'm looking at that ugly baby." A scene ensues, whereupon the conductor arrives. He says "What's going on here?" The woman says "This man just insulted me!" The conductor says "Now calm down Madam, calm down. We here at the railroad want to make sure that there are no altercations between our passengers and that everyone's trip is as relaxing as possible. Accordingly, if you allow us, please step into the dining car and the railroad will buy you a free meal. And maybe we can find a banana for your monkey." A Kung-Fu Birthday chop to David Carridine (1936). A spaced out musical Happy Birthday to Jim Morrison (1943) of The Doors and a Southern fried Birthday to rocker Greg Allman (1947). Happy Birthday to beauties Kim Bassinger (1953) and Terri Hatcher (1964). Happy Birthday to screaming Sam Kinison, the preacher who left the ministry to put on a raunchy comic nightclub act. He spent many years addicted to alcohol, but toward the end of his life was in recovery. Six days after marrying, he was struck by a teenage drunk driver and killed. Happy Conservative Republican Birthday to Ann Coulter, who disarms the recipients of her political punditry with her long blond hair and stinging diatribes. Finally, happy Irish birthday to bald female singer Sinead O'Connor … who has never, in my opinion, topped her best known hit, Nothing Compares 2 U.
Tim Archer writes about the God who can be adjusted according to personal preferences.
Forecast already out for next year's hurricane season. How reliable can a weather forecast be 6 months in advance?
Time Magazine on Rob Bell. (HT: Ben Witherington)
Thanks for reading.