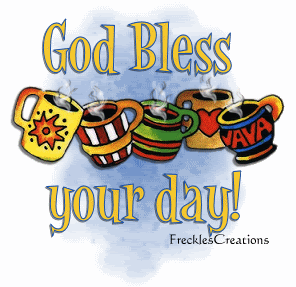 Greetings faithful weekend readers! Thanks for stopping by.
It's been a super busy week here on the Coast with just under 100 volunteers in town to bless the lives of those who continue to struggle in hurricane recovery. The 100 Homes in 100 Days project continues at full-speed-ahead. I believe David Kilbern told me that this is a pilot project and that there would be more to come. It's an excellent way to bring recovery along.
We had an excellent group of workers here last week from Ohio, Iowa, and Missouri (and probably some other places as well). Wednesday night James Garner spoke for us. He is the youth minister at the Southern Heights Christian Church in Lebanon, MO. He did a great job of sharing with us how to build our house on the right foundation: Jesus. Then we had an open mic time and several volunteers shared their hearts about the mission trip to serve the helpless. James presented David Kilbern and myself with some really excellent baseball caps from their home town. Also, Marcia and Kay from Danville, OH gave us gift certificates. Of course, mine was for Dough Joe's! These unexpected gifts were sweet, but they were no sweeter than the words of the volunteers who have had their hearts touched by the plight of those still living in campers or unacceptable housing situations … twenty two months after the storm.
The group from Southern Heights posted some pictures of their trip HERE.
 Arriving today are nineteen from the Hill-N-Dale Christian Church, Lexington, KY. Also fifteen from the Nelson Christian Church, Bardstown, KY. In addition 30 will work and serve with us from the Southern Acres Christian Church, who will be staying with Operation Love Thy Neighbor. Also working with us this week are about 16 from the Calvary Chapel in Eagle, PA. That group will stay at Church on the Rock. I actually believe there are a few other groups here that I do not know about … some last minute call-ins … and they are staying at Calvary Baptist, around the corner.
So, we have workers from all over the United States. They are staying with various churches around town. Most of them will be fed by Central Church of Christ. Most will do work with 100 Homes in 100 Days. Several will likely worship with Central on Wednesday night. The cooperation that is ongoing here is really amazing to me … and it is beautiful. Unity is always beautiful, and God commands a blessing where there is unity. Romans 15:5 says, "May the God who gives endurance and encouragement give you a spirit of unity among yourselves as you follow Christ Jesus…"
There will be some 'breaking news' soon on the ongoing of Central's hurricane relief operation. Those who are planning trips after August need to focus their attention on the first week of each month. Starting in August we will have 'work camps' during the first week of each month. We will only accept volunteers if that first week fills up (100 workers max). We will have more details soon, but for planning purposes I wanted to go ahead and give you a 'heads up'.
I hope you're reading Ray Hawk's blog. I think he is saying some really important things that will help us keep our focus on Jesus and away from religiousness.
Chris Lockhart is chronicling the new beginning of Journey Christian Church on his blog.
Pistol Pete talks about Addictive Sin.
Hope you have a great weekend! I'll be continuing my series on the Twelve Steps along the way … and may be doing some traveling next week, so posts may not come every day. But check in … you never know when something will show up!