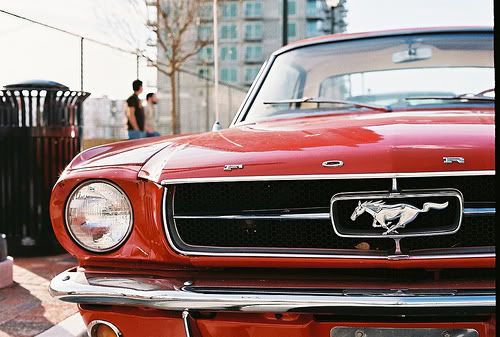 Well, I'm not "on the Coast" anymore…so I guess that means I'm on the bayou? I hope your Saturday is off to a great start. I have some plans today to take a look at a local park and if it warms up this afternoon I may walk around our local zoo. I have a few things to do in the office as well. Jason and I have been talking about some ideas of how to use our local park as a marketplace for outreach. Just ideas at this point.
Last night I ate a chef salad at a place called Pickle Barrell. All the food there has cute names – which annoys me greatly. My salad was called 'The Garden of Eatin'. Thankfully I was able to just order a #31. About 10 employees were having a meeting with a manager in the restaurant. I thought I had bumped into a Bible study group or something. It was amusing watching the manager trying to pump up the staff. It reminded me of church. Anyway I thought it would be cool to have an evening Bible study at some restaurant where we could take up a corner … and who knows who might join in…or who we might annoy. So annoyance #1 of the evening was food with cutsie names that a man by himself does not want to order. Annoyance #2 was having to sit next to a business meeting while I was eating. But the salad was good. I figure some person disinterested in the Bible would find it highly annoying to have to sit next to a Bible study group while he eats his Chili Chili Bang Bang burger. Scratch that idea.
One of our members sent me this ultra-cool link. It's a flash movie about cars of the 50s and 60s. I really liked it. He must have heard that I suggested to one of our elders that we have a Mustang Ministry. I volunteered to drive a brand new black mustang with flames painted all over and the words "Forsythe Flame" for my tag … and some Bible verses about the Spirit's fire and such. I think this would be a great conversation starter and I could win many souls with this unique outreach. Sometimes my ideas just do not resonate. If someone would like to sponsor this evangelistic event I would be willing to put your name on the hood.
Dan Williams forwarded the following information about helping storm victims from this week's tornado outbreak:
Several called me seeking information concerning assistance for storm victims in Van Buren County.   The Choctaw church is serving as a collecting and disbursing point.   This congregation is located just off Hwy 65, five miles south of Clinton.  Numbers:   501-745-8264 (Karen – church office) ; David Cook (cell) 501-253-1931 ; Clinton Chamber of Commerce – 501-745-5500.   Clinton church office – 501-745-4252 ;  John Fields – 501-745-6562.   Mt. View is not in Van Buren, but was pretty hard hit.   Church office – 870-269-3702.    Some vital needs are:   flash lites, etc. for lighting, clothing, tools, food, money, and just about anything else you can think of.    Many lost everything they had.

Hopefully this will be of assistance to you.  If I can be of further assistance, let me hear from you. Your fellowservant, Carroll Sites
P.O. Box 1333 Fairfield Bay, AR 72088 501.884.6123; 501.940.0224 (cell)
I'm sure there are many others seeking to help and distribute items, but this is the only one I know of.
Well, have a great Saturday, friends. And thanks for stopping by.
john