I have returned home from Blue Ridge, Georgia where a friend put together a retreat for the week. It was a great week in every way. I have about a hundred pictures up on my picture page, located HERE. My big big 'thanks' to Gary Kirkendall for dreaming up the idea, securing the place, planning the format, inviting the resource speaker, and for acting as gracious host. We spent a good bit of time talking about our individual ministries, and also hearing some information and inspiration from our speaker. The above picture is the view from the second level deck of our cabin just out of Blue Ridge along the Ocoee river (is that right, Gary?).
Brian Magnuson, of the Westgate Church of Christ in Dothan, AL was our guest speaker. I knew Brian many years ago through our association with Sardis Lake Christian Camp in North Mississippi. He was the youth minister of the Senatobia Church of Christ. It has been eleven years since I last saw Brian, and I am so grateful for the renewed friendship. I am concerned, though, that he does not have a blog!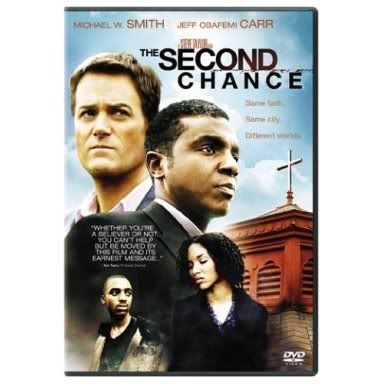 I cannot recount everything that happened at the retreat, but we began by watching a movie together called "The Second Chance". I want to recommend that everyone watch this movie. It has a great message about service and seeking the heart of Jesus in a world that is in bondage to sin. This movie resonates with me in such a big way due to the recovery from Hurricane Katrina, although it takes place far from the Gulf Coast. The soundtrack is packed with great Christian music, I would guess under the direction of Michael W. Smith. Smith takes the lead role in the movie, and although at times his acting skills are stretched, he reasonably portrays the dilemma in which many American Christians find themselves. Are we satisfied to throw money at benevolent programs or are we willing to get our hands dirty in the willingness to help others? This movie is rated PG-13, though the mild profanity and brief gang-related violence cannot merit that rating. I have ordered my own copy of this movie and will watch it again along with our elders. I hope to share it with many people … including you. I think you can pick this movie up at your local Christian bookstore or any of the usual websites that sell DVDs. There are some discussion questions and film clips on the movie's website, if you choose to use this with teen classes – which I highly recommend. One facet of the movie that will be of particular interest to church leaders is the sub-plot involving the Board of a large church's decision making process, and how big a player money can be in the life of a church. The inner city church used in the movie is a church of Christ in Nashville, TN. I'm guessing that they imported the piano.
It's good to be home. We have "Cruising on the Coast" in Pascagoula this weekend. All of the classic car owners will be parked along our streets to allow people to take pictures and view their restored hot rods. There was a free Charlie Daniels Band concert at Beach Park tonight. Plus there is the Z=onta crafts festival which is always a lot of fun. Maggy says that tomorrow night we are going to see the long anticipated movie, The Guardian. I'll let you know how it goes.
We have groups arriving this week and next week from Sarasota, FL, Sturgis, KY, Florence, AL, Tullahoma, TN, and Franklin, TN to do some volunteering.  These are the first volunteers we have had in several weeks. We are so thankful for their lovely spirit that sends them down our way. We realize that this is quite a sacrifice, and not everyone can do it. Thank God for those who can! If you cannot personally come to help, please pray that God will send workers. That is a way that all of our blog readers can participate in the ministry here.
At the risk of putting too much 'stuff' on this post, I want to share with you Third Day's awesome song, Cry Out To Jesus. If you haven't heard it, just let the words touch your heart as you listen. I think it is possibly the best contemporary Christian song ever. Really.
[youtube=http://www.youtube.com/watch?v=ZVMcR4z-L_c]