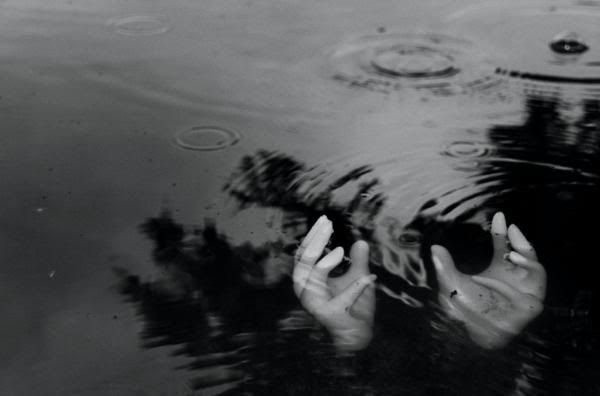 Save me, O God, for the waters have come up to my neck. I sink in the miry depths, where there is no foothold. I have come into the deep waters; the floods engulf me. I am worn out calling for help; my throat is parched. My eyes fail, looking for my God….
But I pray to you, O LORD, in the time of your favor; in your great love, O God, answer me with your sure salvation. Rescue me from the mire, do not let me sink; deliver me from those who hate me, from the deep waters. Do not let the floodwaters engulf me or the depths swallow me up or the pit close its mouth over me. Answer me, O LORD, out of the goodness of your love; in your great mercy turn to me. Do not hide your face from your servant; answer me quickly, for I am in trouble. Come near and rescue me …
I am in pain and distress; may your salvation, O God, protect me. I will praise God's name in song and glorify him with thanksgiving. This will please the LORD …
Let heaven and earth praise him, the seas and all that move in them, for God will save Zion and rebuild the cities of Judah. Then people will settle there and possess it; the children of his servants will inherit it, and those who love his name will dwell there.
Psalm 69 edited for the sake of my prayers. John
Thanks, Stacey, for reminding me of this song. Homesick by Mercy Me.
[youtube=http://www.youtube.com/watch?v=zvhrPMJe8LE]