I was looking through some files and came across this excellent writing by Douglas Parsons … thought I'd share it with you.
~~John
**********************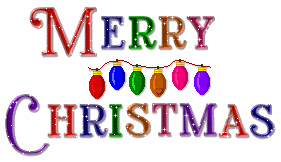 Grant Teaff, former head football coach at Baylor University has at his outlook on life the simple statement:  "If you think negative, you're going to be negative and it's going to cause negative thoughts".
Sounds good.  But it is not easy to think positive thoughts in negative times.  Everyone tries to be positive at Christmas.  Even politicians turn preacher at Christmas time in seeking to present a positive outlook.  But a positive Christmas will come not from pronouncement but actions.  What are some positive actions for a positive Christmas?
Read the Bible. The classics, clippings and cards of Christmas tradition are fine, but a positive Christmas involves rejoicing in the scriptural account of the birth of Christ.  Christmas comes alive tracing the path to Bethlehem through Genesis 3:15; Isaiah 9:6,7; 11:1; Micah 5:2; Matthew 2; Luke 2:1-20; and Galatians 4:4.
Be Christ-like in conduct. There never can be the right kind of Christmas with the wrong kind of conduct.  Many who never abuse alcoholic beverages do so at Christmas.  The way Christmas is spent is far more important than how much is spent.
Rediscover the family. God sent His son into a family and home.  Christmas is a family time, and a positive Christmas involves forgiving, ending estrangements and repairing broken relationships.
Give cheerfully. The words "…they presented unto Him gifts…" have made giving a part of the celebration of the birth of Jesus.  Some give to others and God grudgingly, but a positive Christmas involves giving generously.
Know the whole story. The Christmas story is not fragmented.  Beyond the manger is the cross where Jesus died for the sins of mankind, and beyond the cross is the open tomb.  A positive Christmas involves knowing the birth, life, death, burial, resurrection and coming again of Jesus Christ.
Keep the spirit. Christmas is often made out as something artificial to be brought out annually, stored carefully and forgotten quickly.  A positive Christmas involves not letting the season be a temporary escape from the monotonous affairs of human life, but a way of life through Jesus.
Coach Teaff is right.  "Winning is in the way you play the game each and every day.  It's in your attitude and in the things you say…it's never giving up or never giving in…it's how you play the game."
There you have it.  Positive actions for a positive Christmas day – every day.
~~Douglas F. Parsons~~