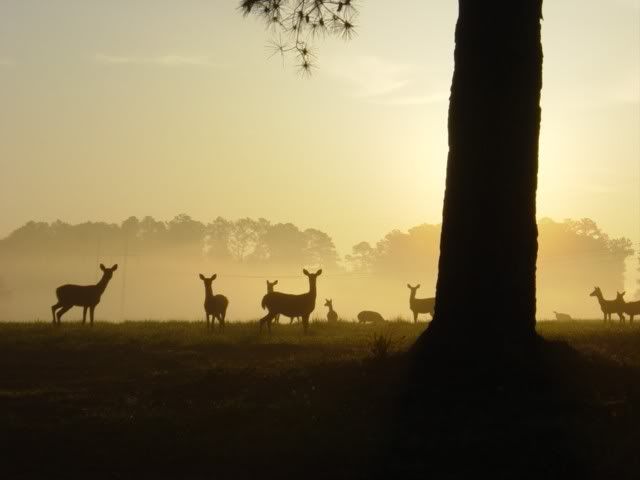 Now the deer come back with the season turning yellow,
Now the days run short and the grass is thin,
Now that the west holds haze and the sun is mellow;
Here in the field are tracks where the deer have been.
They must have stepped on frost this early morning,
Making their way to the rocky haw-lined creek,
Stopping to sniff the air and lightly scorning
Our silent smokeless house on the hill's tan cheek.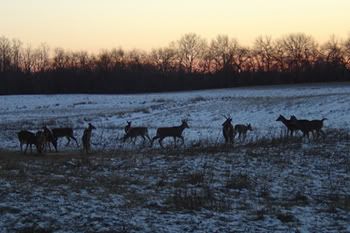 This is the place they crossed, and here they halted,
Leaving sharp marks in the mud along the bank,
This is the way they took, this fence they vaulted
And here the footprints end where the shrub grows rank;
And to think we slept so near, yet so unknowing
this beauty, and the silence of its going!
A. L. Fisher