[youtube=http://www.youtube.com/watch?v=dGCJ46vyR9o]
Excellent presentation on Education … what, if anything, does it say about Church?  HT: Dr. Clif Mims.
 What a weekend. Friday and Saturday I enjoyed some good fellowship at the Annual Fall Teen Retreat at Gulf Coast Bible Camp. There were many old and young friends that I enjoyed spending some time with. God blessed us with the most perfect weather imaginable. My friend Bill Collins put the retreat together and did his usual excellent job. I enjoyed hearing my friend Danny Dodd speak a few times as well. He was just back home from a preaching event on the West Coast where he experienced an earthquake while he was preaching. The man can shake the house down! Actually he didn't even know it was happening.
Maggy's sister Kathy has been here for a few days and we have enjoyed her presence so much. Kathy's visits have been at just the right time over the past few years. She came down with home made food when we lived in a camper … a stressful time that brought warmth and well-wishes from the rest of the family … that was especially comforting to Maggy. She came when we were picking out some furniture and decorations for the house and that gave Maggy a needed boost and confidence that she was choosing well. It seems to me that every time Kathy has had the opportunity to visit has been a good time … a needed time. Maggy's sisters are wonderful old gals (they'll love that!) and not only that, they always make their brother-in-law (me) feel like a million bucks.
Last night we went to see The Nightmare Before Christmas 3-D. I love that movie and enjoyed it so much. Maggy napped and Kathy endured it. JR and a few of his friends and I really enjoyed it though! Remember Jack's Lament?
[youtube=http://youtube.com/watch?v=8-orhx8fS6I]
We had a great Sunday. In attendance were 30 Mennonite volunteers from Pennsylvania. They are here to do work all week in the community. It is surprising how much there is still yet to do. On my block there are still two families living in campers. I understand that there are still 800 open cases of needs in our community. I'm not surprised. It's just another signal of how total the destruction of Katrina really was. And in Bay St. Louis, Waveland, Pearlington, Slidell, New Orleans … there is endless work to do. Thank God for another hurricane season without so much as a threat. The season officially ends at the end of this month, but the liklihood of a hurricane this late in the year is minimal (not impossible).
For the volunteers that met Mr. Free, his birthday was yesterday. He was 61 years old. Since he has no one to sing the song for him, we all sang Happy Birthday to him yesterday. It was also a special blessing to have Cheryl Ford at the assembly. Cheryl is Johnny's wife who has been in a nursing home for the past few years. After a brain surgery that went bad, this 40-something lady has had a long slow recovery. She has come very far, though. When Johnny wheeled her into the auditorium she broke out in tears. This is the first time for many to meet Cheryl, though she has been on our prayer list for a long time.
Yesterday's message was on the subject of Betrayal …. and will be up on the podcast later this morning, Lord willing. I may post some notes from that message here later as well.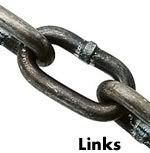 Royce Ogle reports on the dedication of a new church in Bayou La Batre, Alabama.
Patrick Mead reflects on our purpose for being.
To Which Direction is The Golden Compass Pointing?
Encouragement for Preachers From the Preacher's Pen.
Donna lost her bet with Dusty and now has to give her blog over to LSU Excitment all week!
The Central Bulletin for this week is located HERE.
Audio for my Sunday Message is located HERE.
Thanks for reading … I appreciate the fact that you stop by so often. I always enjoy your comments.