Greetings Friends! We had a good day at Central with both community visitors and volunteers. Tom Hixson is back for a fourth visit, bringing an experienced crew from Pennsylvania. Most of them have been here a couple of times already. It's been a year since Tom has been here, but he spends much time telling others about the work and encouraging workers to come and help. Tom always offers a communion meditation for us while he's here and I thought he offered some brilliant thoughts this Sunday. Bo is also here. Bo is a great encourager. After he left the first time he went home and built a beautiful podium for us. It is light in color, with dark inlaid wood … I love it. That it was a gift of love, hand made with excellence, means so much to me. I use it every Sunday. Bo also put our website on his racing car … which I thought was ultra cool. His grandson is with him on this trip. The other guys on the trip with Tom are so kind and it is so good to see them all. The volunteers who come to Pascagoula over and over, and from such long distances, continue to bless my soul and remind me of the richness of God's kingdom.
Happy Birthday to Charles Schultz (1922) who created the "Peanuts" cartoon strip and drew it for almost 50 years.  "Peanuts" reached readers in 75 countries and 21 languages. Schultz died at age 77 from colon cancer, just hours before the planned last cartoon ran in the Sunday papers . Happy Birthday also to Anna Mae Bullock, more commonly known as leggy singer Tina Turner (68). She is the most successful female rock singer of all time. And we'll blow some candles out for entertainer Rich Little (1938)  (who may have impersonated Tina Turner at some time or another!). Ellen Gould White was born on this day in 1827. Considered by Seventh-Day Adventists as a modern day prophet, she never claimed that title for herself. During her lifetime she wrote more than 5,000 articles and 40 books. It's the birthday of English poet William Cowper (1731). Although he suffered depression and a period of insanity, he found his refuge in Christianity.
Here are a few stanzas from familiar hymns by Cowper:
GOD moves in a mysterious way,
His wonders to perform;
He plants his footsteps in the sea,
And rides upon the storm.

Olney Hymns (1779)–'Light Shining out of Darkness'

There is a fountain fill'd with blood
Drawn from EMMANUEL's veins;
And sinners, plung'd beneath that flood,
Lose all their guilty stains.

Olney Hymns (1779)–'Praise for the Fountain Opened'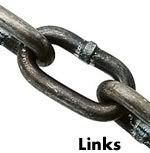 Tim Archer presents a question that Jesus asked…twice.
From Royce Ogle: Christmas for the kids at Bayou LaBatre. There are several children in Bayou La Batre who will have gifts for Christmas this year. There are others who will have little. There isn't enough money to provide for all of the needy kids yet. For only $100 you can sponsor a child's Christmas. Most of these children live in single parent homes or with poor grandparents. Their lives are very meager. If you want to give, send a check to 104 Skate Lane, Monroe, LA 71203 made payable to Bayou Recovery Project and I will see that another child will have a Merry Christmas this year. Thanks for your consideration. His peace, Royce Ogle.
Another opportunity: A Family In Need. I mentioned this a few weeks ago but we do not need to forget them.
Brett tells about a new trend in fashion: Derelict Chic.
Darrin is stirred up about attitudes.
The Soul of Recovery – a book review.
MUST READ: How to Be a Benevolence Program!
Thanks for reading!