I hope that you had a great weekend adn that your new week is off to a great start. Our Sunday at Central was very good. We had 79 present to worship our King, including several visitors. My Sunday message was "Why Are You Still Thirsty?" and it should be up on my podcast page soon. Following worship and class we had a nice fellowship meal at the dining hall. I rested for a few hours in the afternoon, catching up with a few episodes of LOST.
In the evening several of us gathered to watch the Super Bowl together. I was glad that the Colts won. Not because I'm a fan, it's just that Chicago put that ugly hurtin' on the Saints a few weeks ago. Anyway, as usual there is lots of talk about the ads. I laughed at a few of them. How about the worst ad of the game? I think everyone was in agreement that the Snickers commercial was not only the dumbest, but also gives one a shiver.
Jim Ingram and I have been spending Thursdays visiting together. However, this proved to be a stressful time to me. First of all, if you have not been a passenger while Jim drives – you simply cannot understand. (I am assured that he does not read my blog regularly … only when someone suggests that he ought to be aware of what the preacher is writing. Is this blog a secret?) But mostly it's a stressful time because at the end of the week I am trying to finish up preparations for Sunday and while I'm visiting I'm feeling the need to do some other things. So now we visit on Mondays. By the way, yesterday was Jim's 65th birthday. He is young at heart … and a great friend.
So…what's new with you these days?
***LINKS***
Letter Bomb Explodes in London.
New Orleans More Dangerous Than Ever. Scary times in the Cescent City.
Florida Tornado Victims Worship After Building Destroyed. I completely empathize.
Taking Time Out From Gambling To Give Birth. Doesn't a woman eight months pregnant have something better to do with her money?
Yvonne DeCarlo passes away of natural causes. It happened a month ago, but I missed it!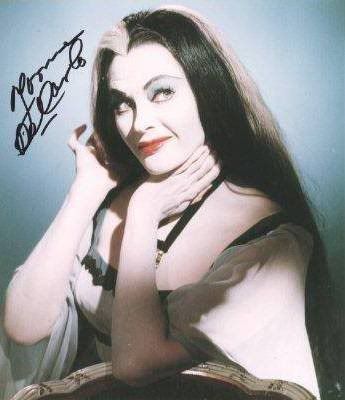 Thanks for reading!