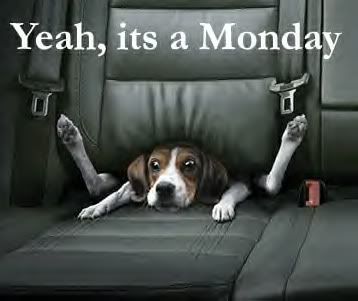 Mondays are my Saturdays, so of course I woke up extra early! As everyone is noting, some cool Fall weather seems to have arrived in North Louisiana (and elsewhere!). There is the beginning of the first layer of leaves in my yard. October is near.
I enjoyed yesterday for several reasons:
*I got to spend time with a fantastic church family, Forsythe Church of Christ.
*We sang one of my favorite toe tappers, I'll Live in Glory, Sunday morning!
*Concluded a trio of sermons on godliness that I enjoyed preaching.
*Was encouraged to receive some affirmations of the work being done here.
*By happenstance was able to have lunch with a good friend.
*Enjoyed having friends in our home for small group, and appreciated the ideas and input shared. Our church had almost 100 people in small groups Sunday afternoon/evening. That's great for a church our size!
*Maggy came home! She's been at her mothers for over a week helping to care for her after a fall and hospital stay.
*Maggy and I enjoyed supper at Cracker Barrel where we ran into Keith and Judy Roberts and J. L. and Lorraine Barnard – some wonderful people we love.
Well, now it's Monday. And I'm sure there are many blessings in store for this week. And challenges.
Thanks for reading,
John