Greetings and congraulations to the state of Mississippi, who, on this day in 1817 was admitted to the union as the 20th state! I hope your week is off to a great start. Here are some notes from my message yesterday. The audio did not do well. I think I unplugged the digital recorder before pressing "stop". At least, that is my theory. The series is on The Heart of Christmas. Last week was Hope, this week is Faith. Care to guess what the next one will be?
The Heart of Christmas: Faith
 The birth of Christ is not simply a matter of history, but also of mystery. It is not simply facts of reality, but acts of divinity.  The prophets spoke from the mystery:  "Therefore the Lord himself will give you a sign: The virgin will be with child and will give birth to a son, and  will call him  Immanuel." (Isaiah 7:14) At the heart of Christmas is faith – tracing the footsteps of exceptional believers who continued to walk with God in spite of not knowing what lay ahead. With no earthly assuance that they were following God's path, they contined to keep an ear to God's Words. Hebrews 11:1 "Now faith is being sure of what we hope for and certain of what we do not see." In the Christmas story there are many characters who were sure of what they hoped for, certain of what they could not see. They stepped out into divine assurance…guidance … and trusted. For none is this more true than …
Mary, a Woman of Faith (Luke  1:26-38)
After reading the account of the birth of Christ, there are many unanswered questions. But if you think you have questions about this, what about Mary? She was initially troubled (1:29). She had questions (1:34). Yet instead of being unwilling to proceed further without full knowledge, she remained trusting (1:38) in God and walked by faith. Notice The Magnificat, Mary's Song (Luke 1:46-55). In this song she praises God for being her Savior, for showing mercy, and for being mighty in deeds. She ends her song with praise for His faithfulness. I could understand her praises after the birth of Christ, but this was before. She was a woman of faith who stepped into the divine life set before her … but so did…
Joseph, A Man of Faith (Matthew 1:18-25)
There can be no question that he was troubled by the news of his virgin-bride-to-be's pregnancy. How could he help but question the circumstances? Even so, he was faithful to Mary and trusting in God. 
There were other stories of course. There was Simeon, to whom it was promised to see the Christ child (Luke 2:25-35). Anna was an elderly widow who never left the temple but worshiped day and night fasting and praying. : "Coming up to them at that very moment, she gave thanks to God and spoke about the child to all who were looking forward to the 
redemption of Jerusalem" (Luke 2:38).
What These Stories Tell Us About God
God Draws Near. "Immanuel" is God With Us. God has always been near, and never nearer than right now. Your questions and trouble do not keep Him away.
God Knows All. He was not unaware of Mary's questions or Joseph's being troubled. He sent angelic messengers to assure their hearts. He knows you will have troubles with the mysteries of His will. Your story is as familiar to Him as the Christmas story is to us.
God Remains Faithful.  It may be one of those things we cannot see, but we must know by faith.
Are You Ready To Step Into A Life of Faith? Step into the divine … into the life of faith not knowing where it will take you…but trusting God to walk with you. So what does faith call you to do today?
Happy Birthday to  George MacDonald (1824), minister, author, professor, and lecturer. He was a mentor to Lewis Carroll. When MacDonald's three daughters gave an enthusiastic reception to Carroll's tale about Alice, he submitted it for publication. He was acquainted with most of the literary luminaries of the day; a surviving group photograph shows him with Tennyson, Dickens, and others. In America he was friends with Longfellow and Walt Whitman. In keeping with the literary theme, it's also the birthday of Emily Dickenson (1830), considered one of the most original and influential poets of the 19th century. Happy Birthday to Dorothy Lamour (1914), who spent several movies on the Road To… with Bob Hope and bing Crosby! A native of New Orleans, she eventually moved to Manhattan where Rudy Vallee helped her get a singing job at popular nightclub El Morocco. She later met Louis B. Mayer, and he arranged for her to have a screen test. She had a long term relationship with J. Edgar Hoover, director of the F.B.I. C'mon get happy, it's Partridge daughter Susan Dey's birthday (1952)! Though later she would find success on L. A. Law, she'll always be Laurie Partridge to me! This, in spite of the fact that she does not like to talk about her days on The Partridge Family. Happy Birthday to Gloria Loring (1946), singer and actress. She was married to actor Alan Thicke from 1970 until 1983. They co-composed the theme songs to Diff'rent Strokes and The Facts of Life.  In 1980 Loring joined the cast of Days of Our Lives as Liz Chandler. In 1986 she scored a hit record with the song "Friends and Lovers", a duet with Carl Anderson. On July 18, 1987 that song served as the wedding march by which Margaret Willingham walked down the aisle with her father and was married to John Dobbs.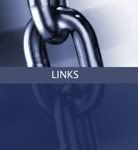 Tim Tebow accepts the Heisman Award. All three Heisman winners from the state of Florida are sons of preachers.
Larry James makes good points about AK-47s.
Protecting the Preacher's Kids During a Church Split.
James asks if Communion is boring.
Hurricane Season is over…or is it?
Thanks for stopping by,
john