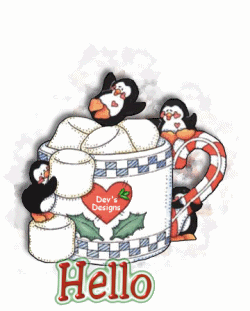 Greetings Friends! I hope your Sunday was a good one. We had a great day at Central with attendance of almost 100 and lots of visitors – not to mention a great fellowship meal. I'll post some message notes later and a link to the audio podcast.
Yesterday marked 16 years that I have been the preaching minister at Central. That's a lot of years to be at one place, and especially in ministry – which tends to have a high turnover rate. At Central that is not the case. Of the two ministers prior to my arrival one served 30 years, the other 10. This sixteenth anniversary passed uneventfully without notice … it probably means more to me than anyone else. It's not a date I expect people to remember. We are loved by so many people at Central and we are often reminded of that by the joy we have in just being together with the church family. Sixteen years ago our son was only 2 years old, our daughter 15.  Now we have a senior in high school and son in law and two grandchildren! The landscape of personalities at Central has changed over the years. Some of it because of joyful obedience, some because of painful partings. Many have gone to be with the Lord, others have gone off into retirement somewhere else.  In all I have been blessed many times over through the years.
Happy birthday yesterday to Britney Spears, who turned 26. We're making wishes for a better year for this young lady. As for today, happy birthdays go out to Charles Alfred Pillsbury (1842), founder of the Pillsbury Company. I suppose that makes him the original dough boy. Happy Birthday to country singer Ferlin Husky (1925). His biggest hit was Wings of a Dove. He has been a popular performer on the Grand Ole Opry for decades. We're crooning a happy birthday for Andy Williams (1927), who sang his way to 18 gold and 3 platinum albums. He was a headline performer at Ceasar's Palace for twenty years. Shifting gears, happy birthday to Bobby Allison, proclaimed one of the top 50 NASCAR drivers of all time (are there more than 50 drivers?). Happy rockin' birthdays to John Michael Osbourne (better known as "Ozzy") and Mickey Thomas (Jefferson Starship). It's also Darryl Hannah's birthday (1960). I first noticed her in Splash with Tom Hanks, but I thought she was great in Steel Magnolias. Happy Birthday to mummy chaser Brendan Frasier (1968). Finally, a royal birthday to Prince Sverre Magnus of Norway (2005). He isn't old enough to have done anything notable yet, but he is third in line to succession of the Norwegian throne. Hey, the kid's got potential.
Links
Abstinence More Powerful Than 'Harm Reduction'.
Doug's Vulgar Display of Weakness Considered.
Thanks for reading,
John