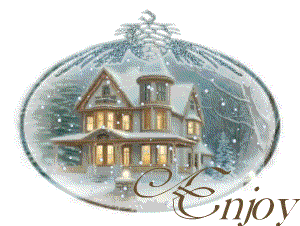 LIGHTS            
In him was life, and that life was the light of men. John 1:3
One of the wonders of the holiday season is discovered at night in the neighborhoods of our community. It always takes my breath away to turn a corner and see a house ablaze in a rainbow of Christmas lights. The colors of the lights are beautiful, and the creativity is often stunning. Bright lights shining out of darkness are lovely reminders of the purpose of Christmas.
The Magi followed a brilliant light in the sky, but it only led them to the light of the world, Jesus. The true light that gives light to every man was coming into the world (John 1:9). I don't know about you, but I do not enjoy the darkness. During an evening thunderstorm sometimes the power goes out and we discover the thick darkness of our world. We never think about it, but that darkness lies just beyond the reach of an incandescent bulb. We rejoice when the lights come back on. But that is not what happened when the darkness of sin was confronted with the light of the Son of God.
Light has come into the world, but men loved darkness instead of light because their deeds were evil (John 3:19). Men not only dwelt in darkness, but it overtook them. Instead of relief and joy, there was recoil at the truth which the light exposed.
It is not our Christmas hope, but our Christian hope that is to be found in the light of Jesus. He is our only hope. But whoever lives by the truth comes into the light… (John 3:21). I am the light of the world. Whoever follows me will never walk in darkness, but will have the light of life (John 8:12).
The world is still a dark place. A glance at the daily news will tell you that. The light that gives us guidance, truth, and illuminates our hearts for the journey is Jesus Christ. Put your trust in the light while you have it, so that you may become sons of light (John 12:36). In giving our life to Jesus, He becomes such a part of our hearts that we become sons of light … bringing His illumination into a world that is trying to find its way through the night of sin. I have come into the world as a light, so that no one who believes in me should stay in darkness (John 12:46).
No one has to walk around in the darkness of sin any longer. Jesus will give them new sight where there was none before. It is this light of Jesus that shines in the world, and outward through our lives, which comes to mind when I see the lights of Christmas. I hope you will experience the true light this season, and share it with others who need it so desperately.
Hope your Sunday is full of light.
John