I hope your Labor Day was labor-less (isn't that the point?). I managed to get yesterday's sermon up on the podcast. I'm not sure if I did any preacher rolls or not. I need Craig to tell me exactly what that is! This afternoon we grilled some chicken breasts, zucchini, squash, onions, and  tomatoes. It was great. We had a very needed thunderstorm this afternoon and the rain was wonderful. Otherwise I really didn't do much today.
I have received some excellent Christian CDs in the past week. If you have not heard Casting Crowns' new effort, Between the Altar and the Door, go get it now. The first song, 'What this World Needs', is just awesome. I thought they went all Third Day on us … but there's plenty of great CC ballads and heart-grabbers in this set. I like the song where the question is asked, 'How far is it from East to West' and the answer comes, 'from one nail scarred hand to the other'. That's how far God removes our sins and it's a wonderful thought. So have you left to go get it yet? Why are you reading this blog…get out of here.
Still here eh? Well … I also am enjoying Tim Hughes' latest CD called Holding Nothing Back. The big hit I hear everywhere is Happy Day … great song. I like Tim Hughes a lot and this CD did not disappoint me. Tim writes some great music and is right up there with David Crowder, Chris Thomlin, and Matt Redman. These guys are writing the songs the church will be singing in ten years….we're singing them now.
One I haven't listened to as much is Delirious? in their Now Is The Time Live At Willow Creek CD. It also comes with a DVD, which I haven't had a chance to look at…maybe later tonight. I like what I've heard of the CD, though … and I have enjoyed previous releases of theirs.
I posted my Del.icio.us bookmarks in the right hand column of this blog. Anyone reading here using Del.icio.us that I can put in my network?
There was sad news in the Church of Christ world this weekend as Newnan, Georgia preacher Randy Moody perished in a house fire. The only story I can find on the internet is HERE. I didn't personally know Randy, but I did attend the year at Tulsa Workshop that he directed. It was a  memorable moment  when he led 10,000 people in lighting candles … it was an impressive spectacle. Randy was then minster for the Garnet Church of Christ in Tulsa. We need to pray for his wife, children, and the church left behind in this tragedy. Danny Sims has some heartbreaking remarks about his friendship with Randy.
September. Not my favorite month. For one thing it's the PEAK of hurricane season. For another thing it's so doggone hot that my seatbelt buckle doubles as a branding iron (that one's for Big White Hat). Really. It's so hot I saw  a two fire hydrants fighting over two one dogs. (OK, it's safe to look now). But other than the heat … September is an in-between month. August is all last minute vacations and the excitment of starting school  … October is changing leaves and Halloween. September is a time to say goodbye to Summer, but not Summer's vengance. It's a time to say hello to the cool winds of Autumn, but not yet. So I think September is a reflective time .. a good time to peer into one's own soul … and prepare for God's work within the coming months. And to ask Him important questions … like … why's it so hot?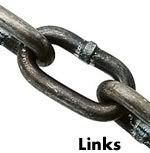 Rex Boyles has a new blog. I encourage you to make him feel welcome into the blog community. He has certainly blessed many during his years of ministry.
Hurricane Felix has set records for the speed at which it intensified. It is set to do extensive damage unless it dissipates some before landfall.
Wade Hodges isn't the only one talking about the role of women in the public worship, Josh Graves has some interesting points as well.
Thanks for reading!