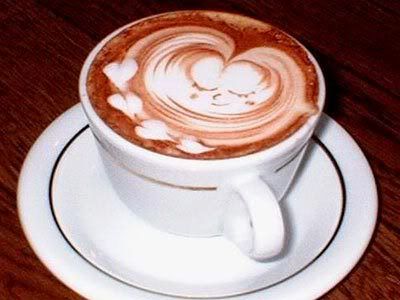 It's early Friday morning … like WAY early. I have been quite a night owl this week! I was so glad that Maggy and the kids made it home safely this afternoon. They had a good visit with family in the Mississippi Delta. I hope to make it to the Delta before too long. My mom and dad are having both good and bad days, so keep on praying for them. This afternoon I drove over to Spanish Fort to the Eastern Shore shopping complex and had lunch with friend Danny Dodd. Then we hung out in Barnes and Noble. I had a coffee beverage, he had hot chocolate. And we had a few hours of nonstop conversation. You would think we would run out of things to say, but we've been doing this for almost 30 years.
AMERICAN IDOL: Tonight was quite a disappointment with America's choice of contestant to go home. Michael Johns is certainly a great talent. He may not have been my pick for the winner, but he is far beyond some of those who are now among the remaining contestants. I think Michael had a spate of ill-chosen songs for a bit and this week it just wasn't all that great. I mean, only Steven Tyler can sing Dream On. And if you're going to sing it, you better do something so that it doesn't appear to be an imitation. No matter how you explain it, though, Michael Johns is gone and it wasn't his time yet. I do hope that this gives him time to start working on the record deal he will certainly have awaiting him after the Idols World Tour. Like Daughtry and others before him that were voted off too soon, his career awaits!
GREAT COMMISSION. For the next few weeks I am going to be presenting some messages based upon the "Great Commission" of Jesus … a sign on the Kingdom highway for all ages. I will present my notes here and invite your thoughts along the way as well. I still have Ivan Stewart's old book, "Go Ye Means Go Me". Go. That's the word that hooks us … it is all theory until that word. We all agree on the needs. We have grand discussions on the methods. We are convicted that the message must find it's way to the hearts of men. But that little two letter word stares at us when we look in the mirror. Go. That small word may well represent one of the greatest struggles we have faced as individuals committed to the Christ. I like Come much better. That makes it someone else's job. But Jesus didn't ask us to get others to come to us … He who has all authority said that word to us that grabs our attention: Go. I'd love to hear some of your initial thoughts about the Great Commission.
IMAGES. Sarah asked about the coffee images and where to find them. They're all over the internet. I love Photobucket both for storage and for finding images to use. With a free account you can do a search for say "coffee" and have dozens of pages to sift through. If you find an image you like, you can select "add to my album". It will do so automatically. You can sort your album into any number of folders any way you like. I've been using Photobucket for a long time. It is excellent!
LINKS. I hope you'll hop over to my HOT POSTS page occasionally. That's where I post links to blog posts I think deserve a look.
HURRICANES. One recent link was to Dr. Jeff Masters' weather blog column about the prediction that this coming hurricane season is going to be exceptionally strong with lots of dangerous storms. It might be. But it seems like we've heard this for the past few years and it didn't happen. I just wonder who has something to gain from the hand-wringing? Of course I do not want to invite disaster, but I think these things are in someone's hands who are bigger than ours. For all of our technology, radar systems, knowledge of how storms are formed and work … still only a generalized report can be made: there are going to be some hurricanes this year, some named, some severe, some will make landfall. Put a few numbers in here or there – but it's the same report as always. During storm season, though, I always keep an eye on Dr. Masters' blog … its' a rich resource for those interested in those sorts of things.
I think you could call this a compendium … or a kaleidescope … or a mess … anyway… thanks for reading. I look forward to your comments. Hope your weekend is filled with God's awesome gifts.
JD