John Robert and Claire Last Christmas.
It's Christmas Eve, and many of you will not read this until Christmas Day. In actuality this is a day I have dreaded ever since May 21st, the day John Robert was taken from our lives. There were lots of days we dreaded. His birthday and Thanksgiving are a few that have past already. Neither of them were as hard as we anticipated. I suppose that was because we received such support and love from friends and family, and because so many have been praying for us. This experience will be no different.
The Ghost of Christmas Past has been skirting around my consciousness over the past few weeks. Remembrances of Christmases spent together. The things we are seeing other families do for their children, we once did for John and Nicole. Now we enjoy Claire and Blake and their excitement for Christmas. Still, there's a missing voice … a laugh we haven't heard for most of this year now … and an empty chair. Being here on the Coast intensifies that longing to get one more phone call from him. Even another text message would be a treasure.  One of my favorite Christmas songs has always been "I'll Be Home For Christmas". But he won't be.
That's not to say that John has been absent. He lives in our hearts and minds for sure. We know by faith that he is in God's good hands. But there have been other times when we felt he was near. An appearance in a dream, an experience in prayer, a faint memory that becomes suddendly brighter … the reminders of John Robert are everywhere.
Facing our first Christmas without him, we are not alone in this distinct pain. My friend David is missing his nephew.  My friend's sister and her family are missing Matt. My friend Ken is missing his brother and his sister, who were both lost this year. My mother is missing Harold. My friend's sister in law is missing baby Elijah.  My friends are missing their husband and father Roy. Those are the ones I can recall for this moment who were lost this year. I only know a few, compared to all of those who are missing someone tonight for the first Christmas without their loved one.
There are those who have missed loved ones for many Christmases now, and I would guess that is a special kind of hurt.
And for each of these mentioned there is a host of family and friends, neighbors and concerned ones who are hurting along with them.
Though it's probably not my last blogpost of the year, I think it is an appropriate time to thank you – those who check this blog regularly – for your many encouragements and prayers. I have been able to expose to you my pain, my thoughts, my joys. I've known all along that there was a number of people out there that I will never know or even commuincate with who will be speaking my name to the Father. I believe I have been warmly strengthened by your care. And for that Maggy and I thank you.
In sharing my hurt, I do not begrudge anyone who does not know what it is like. In fact, I hope you never do. I  rejoice to see families enjoying their children and teenagers who hug and love on their parents. It reminds me of John Robert's love for us … but it also makes me smile in appreciation for your joy.
So I leave you tonight with the words of a song
Have Yourself A Merry Little Christmas
Have yourself a merry little Christmas,
Let your heart be light
From now on, our troubles will be out of sight
Have yourself a merry little Christmas,
Make the Yule-tide gay,
From now on, our troubles will be miles away.
Here we are as in olden days,
Happy golden days of yore.
Faithful friends who are dear to us
Gather near to us once more.
Through the years
We all will be together,
If the Fates allow
Hang a shining star upon the highest bough.
And have yourself A merry little Christmas now.
Lyrics by Ralph Blane & Music by Hugh Martin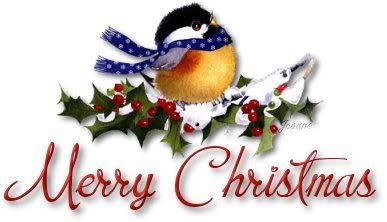 Thanks for reading.