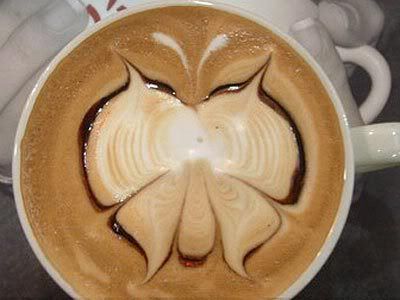 Then Jesus came to them and said, "All authority in heaven and on earth has been given to me. Therefore go and make disciples of all nations, baptizing them in the name of the Father and of the Son and of the Holy Spirit, and teaching them to obey everything I have commanded you. And surely I am with you always, to the very end of the age." Matthew 28:18-20
In preaching a trilogy of messages through the great commission, I've been asking some questions. I started off with "Why does the word 'GO' seem so big?" It's a little word, we all know it's meaning, there is no confusion as to it's intent … but there's very little going. It is a little BIG word. Another question I asked was this: "Why do the lost seem so far away?" When we think of missions we tend to think of continents far away, but isn't there a mission in your back yard? And why do we find it hard to enter into the world of our neighbors and friends in order to advance the gospel?
Maybe there's a misunderstanding of what the Great Commission is all about. Notice some things the Great Commission is NOT:
*It is not a church growth plan. Church growth can result from carrying out the command, but that is not our goal. We are not trying to outgrow our church neighbors. We are not looking to build the team … nor to expand our borders. All of that is to be left to God … because whether we ever gain a new attender at our church or not we are still to carry out the Great Commission. (Now this is not to say that we would reject church growth! It's just that the PURPOSE is to share the Gospel, not to fill the pews.) The danger of thinking that it is a church growth program is that if it doesn't "work", then we'll want to do something else … and Jesus' plan is best!
*It is not a method of spiritual advancement. God is not going to love us more if we convert 20 people to Christ. He is not going to up our spiritual status. We will not be spiritually super sized when we immerse someone into the flow of the Kingdom. This is not about us.
*It is not a numeric bragging right. Bragging on God is good, bragging on self is sin.
*It IS an advancement of the kingdom Jesus announced, created, and reigns over.
Maybe a good question to ask as we conclude this trilogy of thoughts is… What does King Jesus want us to do? Within the Matthew text Jesus presents to us a kingdom process: Teach, Baptize, Teach. All must be present to fulfill Christ's vision. If we take any of the three out, we leave something unfulfilled.
1. TEACH: Take Good News To Our Neighbors. We are to help people find repentance and remission of sins. There is no good news without the release of sins. Ultimately this is what all people need to know … that the regrets and mistakes of their past can be wiped away never to return … before the only One who is capable of making them vanish. Jesus said, "This is my blood of the covenant, which is poured out for many for the forgiveness of sins" (Matthew 26:28).
2. BAPTIZE: The Means of Identification with the Cross. We are to help people know Jesus deeply by dying and being raised by Him. Romans 6 is key to understanding this. Notice again what Jesus said in Matthew 26, "This is my blood of the covenant, which is poured out for many for the forgiveness of sins". Jesus died on the cross and was resurrected 2000 years ago … how do I make some connection with that event? Romans 6 tells us that when we are baptized we are participating in the death, burial, and resurrection of Jesus. A baptism that is driven by faith and repentance is the means of identification with the cross and the resurrected life.
3. TEACH: There is more to learn. This is the ongoing goal of discipleship. And by continuing to learn together we grow in our love for one another by learning together. Discipleship is an ongoing effort, not a gift.
4. DIVINE PRESENCE: We help others in the presence of the Risen Christ. We are not doing this alone, or on our own power. A sense of the divine presence brings us several powerful tools:
*Motivation – The Lord we love is with us always, we should be about His work. Jesus is everything to us … and so must His purpose be ours. And He is by our side in this work.
*Power – Jesus is alive and He is at work. He is drawing seekers unto Himself. He is using you to answer prayers you've never heard.
*Unity – Our common bond is the blood of Jesus. We should work together for the common cause of Christ. In all of our diverse backgrounds, understandings, education, races, and religions, the one common binding thread is the blood of Christ. Jesus draws us all together through the Holy Spirit. When unity is destroyed the Great Commission suffers.
*Purpose – This is not for someone else, it's for me! God has given me a job, a purpose, a goal. The presence of Christ keeps our focus on Him, not on kooky gimmicks or manipulative schemes. The purpose is to allow Christ to change us, and share with others how He can help them be changed.
*Assurance – we're doing this God's way. Christ is guiding us through His word. Essential concept for those committed to Jesus.
What does Jesus want us to do? Teach, baptize, teach. How will we do that? No guidance is offered. But we do want to honor Jesus Christ in all we do.