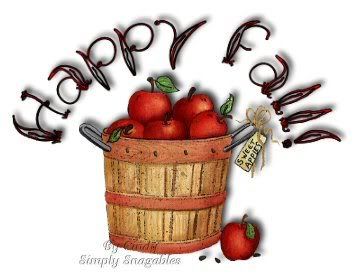 Greetings Friends!
Yesterday I had the privilege of hosting an area ministers gathering at Central. The attendance wasn't quite what I had hoped, but the smaller crowd led to great conversations that we could all enjoy. We each gave updates on our congregations and the work we were doing, expressed prayer requests, and offered some thoughts about the latest book we've been reading. Some of the books that were recommended were Total Money Makeover by Dave Ramsey, Blue Like Jazz by Donald Miller, Simple Church by Thom Rainey, Captivating by John and Staci Eldridge, Hunger for God by John Piper. Present at the meeting were Mark Hodges (Long Beach, MS), David Austin (Gulfport, MS), Cornel Johnson (Moss Point, MS), Jim Ingram (Pascagoula elder), Joey and Callie Peacher (Mobile, AL). We all enjoyed a lunch together in a local restaurant following the meeting. I will look to host another such gathering in January.
Today will be very hectic as  Maggy and I try to get all the loose ends tied up so we can leave town for several days in Tennessee. I will be preaching at the Athens Church of Christ in Athens, TN this Sunday. If you're in the area, come visit! We will then head over to Pigeon Forge for a few days. We are looking forward to Gospel Music Month at Dollywood where I hope to hear The Crabb Family in their final tour, and Karen Peck and New River. There are many others singing that I look forward to hearing as well. Also, a serenditpity of the timing of this trip, we will spend part of Tuesday with our friends Cecil and Patti May. They will be in the area at the same time. Pray for our safe journey … and that my leg will go ahead and heal completely… it's still a bit red.
 When the English Standard Version of the Bible became available, I had a friend who touted it's worthiness as a very reliable translation. I started using it for a time and enjoyed it very much. I still do enjoy it, but still preach from the NIV as most people have that in their hands. Now the ESV has come out with the Literary Study Bible. In my opinion, these "Study Bibles" should just publish their notes in a separate book and not have them scattered throughout the entire Bible. They are BIG, take up a lot of room on the shelf, heavy, and several of them aren't much use. However, I hope to pick up this Study Bible and put it to some use. I appreciate the review by Internet Monk located HERE.
Hope you have a good weekend. I'll be blogging as opportunity permits.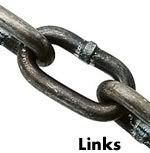 Clif reminds us that October is Breast Cancer Awareness Month.
Trey Morgan links to his most popular posts.
Gospel music performers at Dollywood this month.
Thanks for reading!
John