TRIBAL:
Church of Christ News. That is, news that has some connection to acappella Churches of Christ.
Matthew's teaching Restoration History.
MENTAL HEALTH:
Porn Addiction – a subject at the Gulf Coast Getaway.
Child Abuse Pain Lasts A Lifetime
CHURCH GROWTH:
Is controversial advertising a means to church growth?
FAMILY:
Trey Reveals The Identity of The Perfect Man.
CONTEMPLATION:
Discipleship or Church Attendance?
Can we worship with some heart please?
SPORTS:
Can Churches Legally Display the Super Bowl?
Tank Daniels, Harding Graduate, in the Super Bowl.
Mark Elrod links to a video interview of Daniels.
TECH
Keyboard Shortcuts You May Not Know About
What You Can Do With Facebook.
ENTERTAINMENT:
It's all starting now … the buildup for the new Star Trek Movie.
More Star Trek mysteries my be revealed HERE over time.
Jason Isbel on the death of Heath Ledger.
[youtube=http://www.youtube.com/watch?v=WaIR9dAZRR0]
Heath Ledger's Last Role in The Dark Knight, Coming This Summer.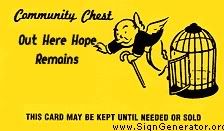 Thanks for reading. Which posts did you like the best?
John