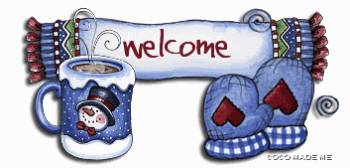 Greetings! Well, it looks like some cooler weather is headed our way. It'll feel a bit more like Christmas if we do not have to run the air conditioner! I'm glad I didn't spend three or four days iced in this week like some of my fellow bloggers, so I'll count my blessings!
The crew of Mennonite workers that has been here this week are heading home to PA today. Please say a prayer for their safety. Scheduled to arrive tomorrow is a married couple who will work with us for the week. They are on their way from Florida to Texas to visit family. As a part of their trip they have volunteered to stop over in Pascagoula for a week and help someone with their home. No matter how many sacrifices are made and how many people give up so much to help our city recover, I never cease to be amazed. Of course the core of this outreach is David Kilbern who keeps everything moving forward. I've said it before, but it remains true: David and Elaine are incredible individuals.
One of the homes that was finished up this week belongs to an elderly man in Moss Point. I gave a little information about him several months ago. After the storm he lived for several weeks in his minivan. He put an a/c unit in a broken window and ran an extension cord to it so he could rest comfortably. This man, like many people, is one of those who never throws anything away. It took several days to clean out his yard and house so that progress can be made. FEMA had rejected his application for help initially, however that has been appealed and reversed. So this gentleman slept for the first time in his house last night. Below are pictures of his home before we started cleaning up, and of him sitting in the van that was his shelter after the storm. I don't have an "after" picture.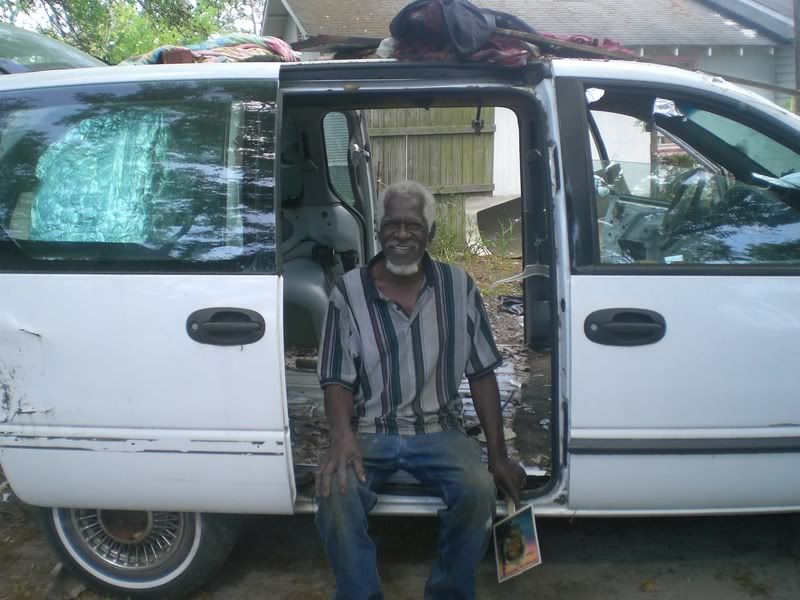 One of the youth groups that worked in this yard (and I'm sorry I do not remember which one) worked very hard to get this man to come to Central with them on Wednesday night. The week they were there he did indeed come along with several family members. I was proud of one particular young lady who was instrumental in getting him to agree to worship with us. If you're reading, identify yourself!  
Yesterday I missed noting the birthday of Dick Van Dyke (1925). Thanks, Mike, for pointing that out. Of all of the movies and shows in which he has acted, I still like the old Dick Van Dyke show with Mary Tyler Moore playing his wife. Those are great shows. Happy Birthday to Nostradamus (1566), a French astrologer who seemed to have a gift for writing predictions about the future that are vague enough to come true! Happy Birthday to Spike Jones (1911). It was my friend Gary Kirkendall  (who hasn't blogged in over a month!) who introduced me to Spike and his wacky orchestra. Lots of laughs there. Happy Country Birthday to Charlie Rich (1932), the "silver fox" who sang about life Behind Closed Doors. Happy Birthda to Lee Remick (1935), the bedeviled mother on the original The Omen. It's the birthday of Patty Duke (1946), perhaps best known for her portrayal of Helen Keller in The Miracle Worker (both on Broadway and on Screen). Due to her experience with bipolar disorder, she is an activist for numerous mental health causes. Happy Birthday to Dee Wallace-Stone (1948), who portrayed Elliot's mother in E.T.
Links
Dr. Clif shares a few Christmas links.
Amanda's being quiet …and still ….before God.
Tim contemplates the parable of the unjust steward.
Nick is blogging about betrayal.
Dr. Jeff Masters reports that Olga was the deadliest December tropical storm in history.
Matt is writing about the Woman at the Well.
Thanks for reading!
john