Where did the week go? I'm about to head back out to the fairgrounds. Today and tomorrow will be busy days as the fair wraps up. Children and teenagers will be piling into the fair to enjoy the last few days of scary looking thrill rides and winning huge stuffed animals at rigged games. All of the attendant activities are coming to a close … livestock show … craft exhibits … church booths selling amazing 'dirty' gumbo with floating crab claws and other stuff. The funnel cakes and cotton candy are selling at an accelerated rate as people figure they won't have access to these treats for a while.
From our booth, if all continues … we will have given away 50 t-shirts, 300 coffee mugs, 500 pens, 200 Bibles, and many invitations to ministries at our place … all with the theme that broken hearts estranged from God need to know: Jesus likes you. Last night a lady saw my shirt and said, "that's cute". I wanted to say, "CUTE? That's hellbound mankind's only hope for redemption lady!" But I reckon I understood what she meant. I wasn't offended.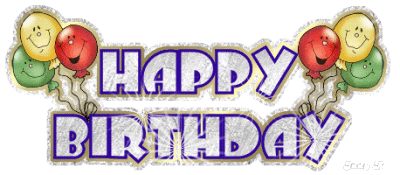 Today is blog reader Bobbie Lowe's birthday. Happy Birthday Bobbie! Bobbie has a way of bringing joy and smiles everywhere she goes. In spite of a struggle with diminshed hearing loss, she is always concerned about others. She can be counted on to dress according to the holidays with bright colors and lots of cute buttons, earrings and hats. I especially admire her work with Camp Bluebird. As a cancer survivor she has been equipped by experience to love, support, and care for those experiencing cancer and treatments. Bobbie is a vital part of the heart of Central and I'm happy to show some love to her today!
On a completely different note, Hell came to California and thousands of people have lost their homes. I feel sick every time I think about the people who will be starting over with nothing. The news today of the four bodies found gave the tragedy new dimension. I received the following from the Messages For The Heart e-mail list by Russ Lawson: 
A good friend of mine and former partner in the Kenya and Madascar missions now works in the San Diego, CA with the Canyon View Church of Christ. This church is heavily involved with the victims from the current fires. You might want to consider sending some help their way. He sends the following note:

"We are safe here, now. We have taken in a lot of church members as well as others. Please contact your church leaders and let them know that churches of Christ are organizing here for disaster relief. At this time money would be more helpful for bottled water and clothes or even of gift cards. The Canyon View congregation can process those until we find a church of Christ that is more central to the area of fires. Over 1,000 homes burnt at this time and with 300,000 evacuated including 100's of members of the churches of Christ.

CONTACT:

Roger D. Moon, Involvement Minister
Canyon View Church of Christ
4292 Balboa Avenue
San Diego, CA.  92117

Office Phone:  858-273-5140;
Office Fax  :  858-273-3976

Email   :   roger@canyonview.org
Web page:  www.canyonview.org
Halloween is Wednesday night of this coming week. I may dress up as a preacher.
Patrick Mead Illustrates What Class Looks Like.
Did you see what Ken Harris had the nerve to post on his blog?
Thanks for reading!