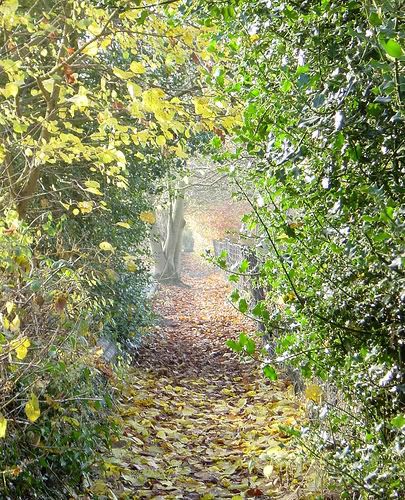 I wander down a country lane
Past meadows cool and sweet,
Where oak and maple lend their shade
And ferns grow at my feet.
The birds sing out a welcome song;
A stream flows quietly,
And sunlight dancing through the trees
Brings memories back to me.
A spider spins a silvery web
Among some branches brown.
I shuffle through the fallen leaves
That gather on the ground.
I try to seek, whene'er I can,
A winding lane to roam,
For in the quiet countryside,
My heart is truly home.
Mildred L. Jarrell