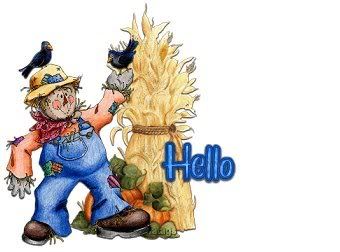 I've been reading Hebrews 12 in my Bible readings this week. In the urgings to holiness readers are exhorted to be sure that "no one misses the grace of God and that no bitter root grows up to cause trouble and defile many" (12:15). Don't miss the only thing that can save you and keep you saved … the grace of God. We have to be on our guard about the kinds of things that can swing our faith in another direction and keep us from grace:
Sexual immorality (16)
Trading God's eternal gifts for wordly temporal ones (16)
Viewing God as a gloom and doom terrifying deity (18-21)
Refusing to hear God as he speaks (25)
Trusting our own ability to stay safe in our earthly environment (26-27)
Isn't verse 17 kind of haunting? Esau changed his mind … he sought the blessing that he traded away for a bowl of food … but he could not have it though he sought the blessing with tears. If we are not putting both feet down solidly on God's grace, we also will be finding tears instead of blessing. The danger of trusting our works, our own goodness, or our religious affiliation to save us is that these things are but a bowl of food, they have no value except to offer a bit of nutrition on the way through. Grace is the underpinning of our hope for eternity. Without God's fierce grace we are just biding our time until destruction.  And yet we are so easily distracted from this truth. The truth is that when our focus is on ourselves we get the glory. The glory belongs to Jesus Christ … not just in a last day of judgment, or in eternity, but now! The sad plight of the Hebrews can be our story so easily. They listened to voices calling them away from the Son. In a brilliant reminder of our existence in Christ, the writer exposes a glimpse of the glory of the Son:
A city of the living God
Thousands and thousands of angels in joyful assembly
The church that belongs to the Firstborn from the dead
A people who are named in heaven
A God who judges all men
A God who has made righteous men perfect
A Savior who brokered a new deal for sinners
A sacrificed lamb, the blood of whom testifies to the truth
What an amazing expose of blessings and the riches that lie just beyond our eyesight. Why would we want to miss out on that! Sadly, some would rather trust what they've done than what God has done. Let us live each day giving our all for Jesus … just as He gave all for us. As we serve Him joyfully, we are embracing a kingdom that cannot be shaken … and giving glory and worship to God all along the way. Therefore, since we are receiving a kingdom that cannot be shaken, let us be thankful, and so worship God acceptably with reverence and awe, for our "God is a consuming fire. (Hebrews 12:28-29)
Check out Hebrews 13:20-22. The glory all belongs to Jesus…and He is using us to bring about glory to His name!
What are your thoughts on this powerful passage? 
Brian Mashburn's post is worth printing out and ruminating over. I think there is something very deep to learn here.
Pioneering televangelist Rex Humbard passed away last week. He wasn't the splashiest or the coolest or the loudest … but he did manage to avoid the scandals and excesses … choosing instead to preach to an audience who had never thought of having a television preacher before. CNN's coverage.
Trey gives some clues on how to get the most out of a sermon. He shouldn't have published that picture from the front row of his church … right there on his blog. I'm sad for him.
Thanks for reading!