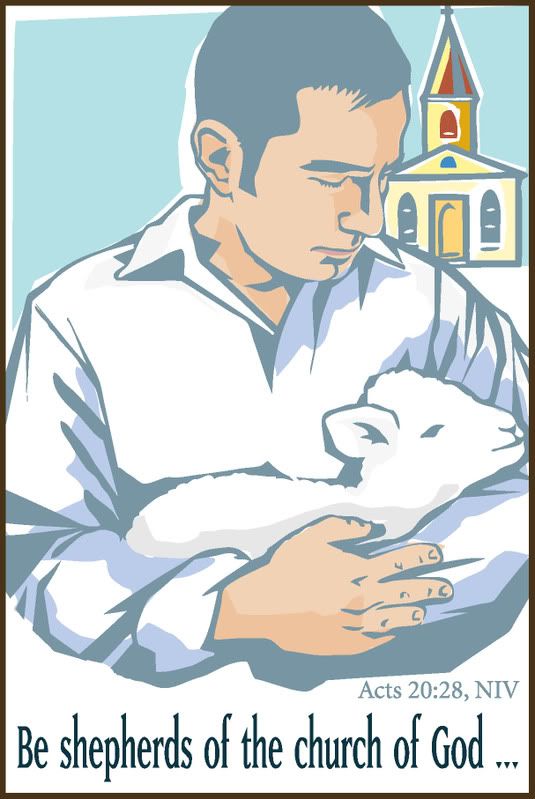 I wrote this not as a corrective, but as an introspective look at the heart of a Shepherd. In the comments feel free to make additional suggestions.
____________
Cultivating The Shepherd's Heart: A Daily Calling
1. Is there someone from our church in a local hospital I haven't been to see?
2. Have I prayed for our church today? For what did I pray?
3. Who can I call or see to encourage today? Who has been missing from the assembly? Who is living without their life partner? Who is living alone?
4. Am I accessible to those in need? In what ways am I accessible? How have I made these ways known?
5. How prompt am I in responding to the concerns of our members? Am I practicing discernment between the complaints of complainers, and the concerns of those who have the Kingdom at heart?
6.  How well are the members kept informed of church business? What avenues of communication are being used so that the direction we are taking is transparent? Are there items of decision we hope the members do not know? If so, is that for their good or mine?
7.  Who am I actively teaching, on a personal level or a class / congregational level? In what ways am I preparing to share God's word with others? Am I leading the way for others who may also be developed to teach and lead?
8. Is there anyone who may have been overlooked in our ministry and care? Who are they and how can I encourage them today?
9. How are we doing at shepherding God's flock so that they are maturing and being equipped to make a stand for the Lord?
10. Who is shepherding the shepherds?  Where do we go for advice and accountability checks? What resources am I using that will help me continue to develop in my skills in working with other people?
11. Who can I mentor? Who can I help along the way? Who is struggling to find their place in the kingdom?
12.  Are there ways I can accommodate my fellow elders in organizing to see that these things … and others … are done?
____________
Thanks for reading.
John