[youtube=http://www.youtube.com/watch?v=A_Kl_vP978Y]
Mark Lowry & Bill Gaither on Mark Turning 40
Greetings, Friends. Today's post is just a compendium of thoughts on a Monday morning. I posted the video in honor of Danny Dodd, who has a birthday today. Happy Birthday, Friend. I'm not sure how many years ago Mark Lowry turned 40 … but then again I'm not too sure how many years ago Danny turned 40 either. "Several" is a good general guess. I don't think Danny is quite 50 yet, but it won't be long. My guess is 49. How'd I do, Dan?
While trying to stay off of my leg this weekend, I've been a movie hound. I had fever Saturday so I was 'in and out' of watching Any Given Sunday. I really didn't understand the movie much … kind of an existential sports movie. The last few minutes of the movie are worth the movie. Sunday afternoon I watched 1944's Gaslight with Ingried Bergman and Charles Boyer. It was also the first screen role for Angela Lansbury. Charles Boyer plays a deceptive husband who is intentionally driving his wife insane. It was a fantastic movie that earned two Oscars. Immediately following that one was a movie I had never heard of called David and Lisa (1962). The role of David is played by Kier Dullea, who would six years later portray Dr. David Bowman in 2001: A Space Odyssey. Lisa was played by Janet Margolin, who I knew nothing about … but who had a long career playing parts in series television.  Another Oscar winner, it was a great movie about mentally troubled teenagers living in a group home.
I was able to be present for Sunday at Central. Although I had a slight fever going, I enjoyed seeing everyone. It was "one of those days" as our song leader was late (my son!), so I had to lead singing. I had already been asked to lead communion prayers before I knew my son wasn't going to be on time, so I did that. Preached. And I had arranged to teach a class for someone else, so I had to do that too! I'm not complaining at all. But I did wonder if I could have at least been well for all this double-duty! I thought it was a good day together. Next week is our monthly fellowship meal. Byron Smith will be in to preach for me, as I will be speaking in Athens, Tennessee.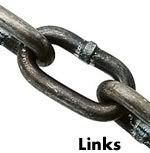 The Holy Ridaz are being Brain Washed!
Neva has a vital reflection on our regrets in life.
Move over Marino, a Mississippi Boy is Coming Through!
Flying Nuns are one thing…but what about Fighting Nuns?
MUST READ: Patrick Mead on Something YOU Can Do.
Recommended by Chris Pirillo: how to rip DVDs and audio CDs so that they can be played on your iPod? Use Handbrake.
 Thanks for reading,
John