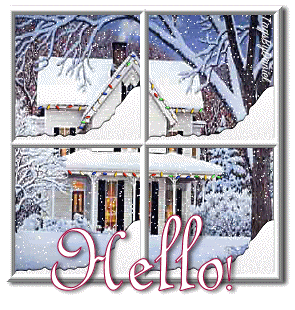 About a month ago on FaceBook I mentioned a minister friend who was about to suffer the loss of his home. He is a dear friend and someone who has sacrificed so much for Jesus Christ – his whole family has. They tried to sell their home earlier in the year but had no one even come and look at it. I've been in his home and it is beautiful, but the economy hasn't helped them in the marketplace. This family has continued to serve Christ, love people, be involved with the community – all the while in the back of their minds not knowing when the last day in their home would be.
After mentioning that there was about $370 sent to our church for this family. Thank you to those who sent a gift for a stranger – I am so thankful to you. I talked with him today and they are still about $2800 short of what they need. And they still are unsure about when the last day will be. Or what they will do then.
I know there are so many great needs out there in Internet World. There are many legitimate needs …. some are crisis needs… some are mission needs. I am thankful we can get the word out about them. Our hearts are touched by the many needs but we can only help so much. So I do not write this today hoping that every person will rush to send a check. I know many of you simply cannot. If you cannot help monetarily, would you say a prayer for this family and leave a comment so that they know they are being prayed for?
Why did I choose – out of all of the needs out there – to mention this one so specifically? Because this family has been a true friend to my family. In our dark days following hurricane Katrina this family gave all of the love and care that they could. The support my friend offered was immense… and long term. And when John Robert died, this friend came to his funeral even though I knew he did not have the funds to do so. When you are starting a new church from scratch, every penny counts.
I've seen my friend give his all to love and serve Jesus for many years now. He left a lucrative sales career in order to give his life to full time ministry. He followed his heart into a church that asked him to lead the way into a more contemporary outreach and experienced heartache when the same elders decided to give up on the dream. He didn't give up. There were too many people that had been reached for Christ and too many left lost.
So when I ask if there's some way we can get some funds to this brother, I'm not just being a humanitarian, I'm moved to do this because I see a man and his family who have stepped out on the water with Christ. They are trying not to look at the wind and the waves. I'm doing what I can do. Is there someone else to help prop them up for a little while just as a new body of believers is about to be birthed?
It would be a shame for them to have helped so many people find their way to a heavenly home, and for them to spend Christmas without a home.
Thanks for reading.
If you are moved to help, donations can be sent to:
Forsythe Church of Christ
2101 Forsythe Ave
Monroe, LA 71201