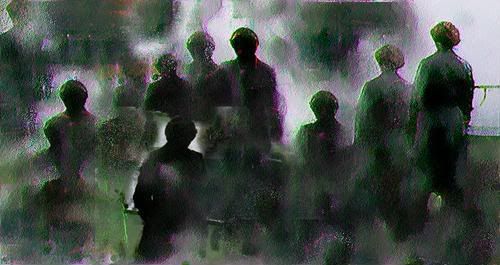 I have a message for all drunks, crackheads, gossipers, freaks, pierced ones, theives, co-habitators, whores, cranks, Methodists, nerds, cowboys, bigots, Saints fans, intellectual elitists, bums, whiners, priests, hispanics, egomaniacs, self-haters, suicidal thinkers, junkies, jocks, abusers, porn-addicted, liars, Pharisees, queers, whites, convicts, Al-Quaeda operatives, CEOs, cheerleaders, killers, lesbians, runway models, kooks, posers, gangsters, female impersonators, asians, gamers, homeless, God-haters, skaters, punks, firemen, idol worshipers, pouters, disobedient, singers, witches, tea drinkers, haters, blamers, zookeepers, bangers, preachers, blacks, pimps, cashiers, healers, the green with envy, the pretty, the outraged, Baptists, ambitious, peacemakers, the old, factious, male prostitutes, those who disrespect their parents, greedy, porn stars, teenagers, swindlers, jerks, lawyers, pencil pushers, pinheads, bamboozlers, hunters, mechanics, skinnies, judgers, Jews, tolerant, the ruthless, and Christians.
That message is: Welcome. If anyone ever needed good news, you do. You deserve it because God created you. I'm sorry that the doors to our church were closed to you for so long. I wouldn't blame you if you hated us and swore never to give us a second chance. I've heard that some of you really have expressed that thought. Ultimately, though, it took some time for me to realize that we are you. In spite of all of my efforts to clean up my act, I still struggle. I hide very well, even though it would be better if I didn't. Then maybe you could know that you do fit in here…at a church … with other strugglers.
The Church is not made up of people who have solved all of their problems. We are the strugglers, stumblers, and grace-dependent people who have made a choice to take a different path in life. Although we sometimes want to think that this lifts us above the rest of you, we really do know that it doesn't. Come on along, if you like. You're welcome to join us on this journey. We'll give you time to work your issues. Most of us have been working on them our entire lives.
Prayer: God please help us to remember who we are. Help us to remember our faults as we meet others who have faults. We praise you that we have been "…washed…sanctified… justified in the name of the Lord Jesus Christ and by the Spirit of our God". We are grateful that in a sparkling moment of grace you not only met all of our needs, but you gave us the ability to tell other hurting people where to find your comforting presence for our lives. We admit that we've messed up more than we have cleaned up. We haven't trusted you when we know there is nothing else left if we abandon you. We admit that we can't go any further without you. So please, God, help us never to give up. And give us the heart to reach out to those who gave up long ago. Amen.
***LINKS***
Chevy Chase reflects on his relationship with President & Betty Ford.
The inventor of instant Ramen noodles passes away. (Source: Relevant Magazine)
Homeless man speaks of Getting High and Getting Up!