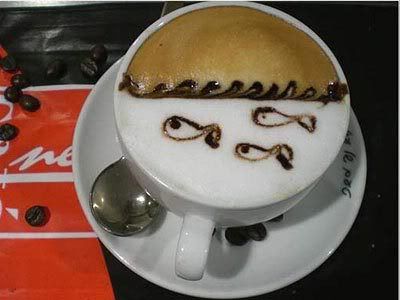 I really did not know what a special night it was going to be, but several conditions brought about a special blessing.
It began back in February when one of our members, David Burkett, read a story in the Christian Chronicle about the ongoing trials and struggles of the church in New Orleans. I know as well as anyone that the recovery from Katrina is far from over. If you travel anywhere from Bayou LaBatre, AL to New Orleans, LA you will find evidence across the entire coastline of Katrina's wrath. Katrina came ashore August 29th, 2005. It seems like a long time ago. I'm sure many in our nation believe that the damage is all cleaned up. But when you step into the Katrina zone, the wounds are still fresh. David went down to New Orleans to survey the situation. I'm glad he did. This set the stage for opportunities to begin to arise.
Kirk Garrison moved from Abilene into a struggling and dangerous New Orleans in order to minister with the Carrollton Avenue church. Charles Marsalis is from New Orleans. Together they began not only to rebuild what had existed in the past, but also to dream about reaching out in this unique environment. Opportunity (providence) presented itself in the form of a church building in the Hollygrove community – one of the most dangerous communities in New Orleans. In faith, Carrollton Avenue purchased the building. The dream of starting a new congregation in an area that needed the presence of God was beginning to be realized. But it was not without challenges. They are currently in need of raising Charles' salary, and also raising a part of the purchase price. Please contact them for details if you have the ability to help. (And feel free to share this with your church's leaders … it's an incredible story.)
So this past weekend Forsythe Avenue Church of Christ hosted a luncheon for area elders and ministers to come and hear Kirk and Charles speak about their work. Sunday morning they were able to speak at the Whites Ferry Road Church of Christ. Sunday evening, back at Forsythe, about fifty brothers and sisters from Whites Ferry Road joined us for a time of worship and hearing a message from Kirk and Charles. This was followed by a dessert fellowship. And that was our special night. For a lot of reasons. I think it was a special night because Kirk and Charles did a great job of sharing the "heart of Carrollton" and why they were so intent on winning the lost to Jesus in the Big Easy. It was special because of the shared time of worship. Tommy Inman, Alan Robertson, and Mike Kellett, all from WFR, participated in leading songs and prayers. Ken Dorsey, myself, Jason Barnard, and Micah Harper, all from Forsythe, participated in leading songs and prayers. I think it was special because it was obvious that old friends were re-connecting. I could see so many hugs and handshakes. It was great to see fellow blogger Royce Ogle there with his wife Carol. I think there were still conversations going 90 minutes after the service was over!
One thing to understand is that Monroe / West Monroe is not a huge place. While White's Ferry Road is by far the largest congregation in our area, there are several great churches in our parish. None of us believe that all of the evangelistic work is finished … not by a long shot. There is so much to do. We can accomplish so much together! Sometimes churches, even when located near one another, can lose touch and become focused on their own works to the neglect of keeping lines of communication and love open. I want to join with the other ministers in our parish to recognize our common bond and work in Jesus Christ! Every congregation has it's distinctions … but every one has it's commonalities. The greatest commonality, of course, is the Spirit of God that lives within us. This is emphasized when we love and support one another.
It is my hope that the churches in our area will band together to help bring about some needed resources in New Orleans. This includes not only needed financial resources, but also work crews and prayers. Having been on the receiving end of this kind of support, I know what it feels like to have to ask … it's no fun. I know what it's like to need something and scramble to get it. Not enjoyable. I know what it's like to be in need and have someone come through for you in a big way. Praises to God!
In such a way, a need in a far away place brought together brethren in the twin cities, and created a special night. It is my prayer that this is the beginning of a movement of unity and sharing together of the delightful partnership in missions. Thanks for letting me share this special night with you.
John