Maggy and I had a good Sunday … and a busy one! Worship at Forsythe was a little easier on our hearts this week, as we continue to be wrapped in the love of this sweet church family. Jason did a good job in class and sermon, reflecting on his week in Abiliene. After worship we enjoyed a delicious lunch with Bobby and Jayme Stokes and their family. They are a lively bunch and we enjoyed the humor and conversation around their table. Due to our next venture we had to jump up from the table and make a hasty goodbye!
Mike Riley picked us up at the apartment and took us to Kiroli park (named after the park's sponsors: Kiwanis, Rotary, Lions clubs). It's a beautiful park and yesterday was the setting for the Twin City Symphony's patriotic Independece Day concert. It was a bit overcast and a light breeze was blowing. Ok, it was hot, but not as hot as it could have been. Mike's wife, Mignon, plays flute in the symphony. It was a great way to spend an hour and the music was first-rate. After the concert we noticed that Richard and Linda Myers were also present.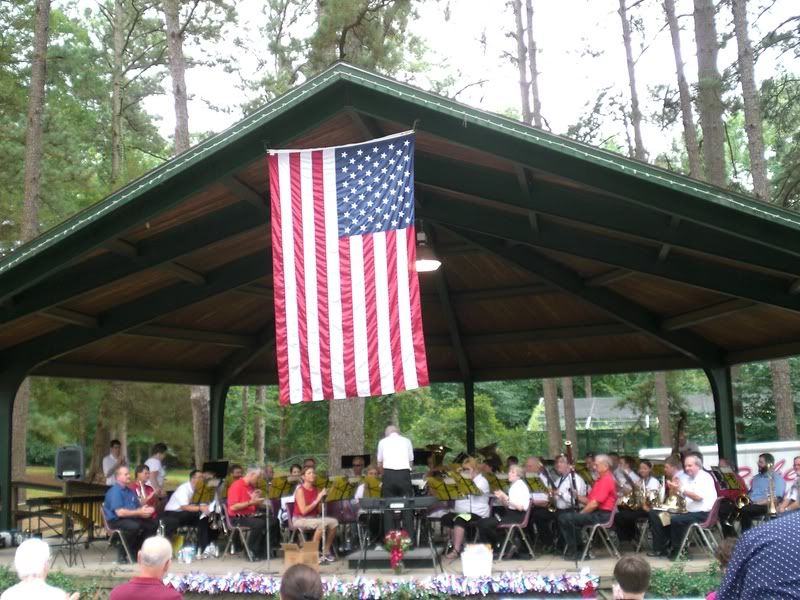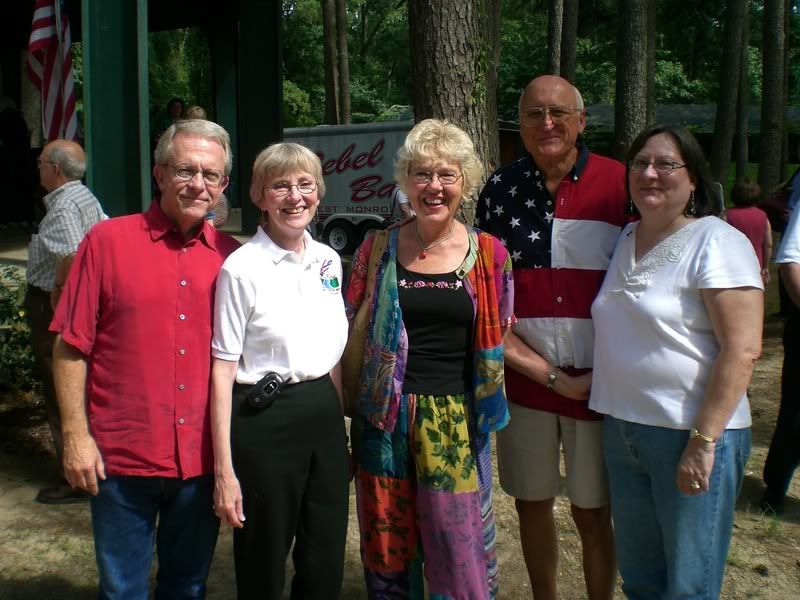 Mike Riley, Mignon Riley, Linda Myers, Richard Myers, Maggy Dobbs
Micah Harper had an excellent message at the evening service at Forsythe. Afterwards we ate at Pueblo Viejo with the Rileys and the McIntoshes.
It was a full day of fellowship, enjoyment, worship. It was good for our hearts. John Robert was never far away in our hearts or in our conversation.
Thanks for reading,
john