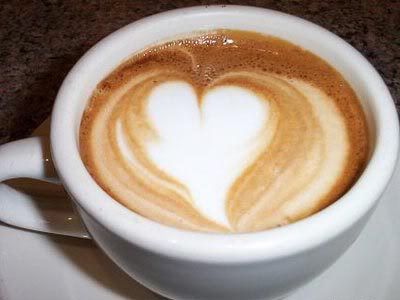 AUDIO OF THIS SERMON CAN BE FOUND BY CLICKING HERE.
Everybody who's been a Christian any length of time knows what is meant by "The Great Commission". In fact it is so common that we might even begin to lose interest as soon as those words cross our ears. I don't know how many Christians would be crass enough to say it out loud, but I think many (if not most) have given up on the idea that they can ever go, teach, or baptize. At the same I think most Christians would identify The Great Commission as a key teaching of Christ for the ages.
He told them, "This is what is written: The Christ will suffer and rise from the dead on the third day, and repentance and forgiveness of sins will be preached in his name to all nations, beginning at Jerusalem. You are witnesses of these things. I am going to send you what my Father has promised; but stay in the city until you have been clothed with power from on high." Luke 24:46-49
He said to them, "Go into all the world and preach the good news to all creation. Whoever believes and is baptized will be saved, but whoever does not believe will be condemned. Mark 16:15-16
Then the eleven disciples went to Galilee, to the mountain where Jesus had told them to go. When they saw him, they worshiped him; but some doubted. Then Jesus came to them and said, "All authority in heaven and on earth has been given to me. Therefore go and make disciples of all nations, baptizing them in the name of the Father and of the Son and of the Holy Spirit, and teaching them to obey everything I have commanded you. And surely I am with you always, to the very end of the age." Matthew 28:16-20
A question arises as I contemplate the words of Jesus. Why does "GO" seem like such a big word?
GO is such a big word because it implies something about us. It says that we have had an experience with Jesus in our own lives and it has impacted us in such a deep way that we would want to share that with others. But how many of us can articulate how Jesus has changed us? Can we say in words what it means to us to live for Jesus? Have we contemplated our own experience with Christ and been able to put into words how his love has managed to win our hearts? Songwriters and poets have tried for centuries. Maybe we're trying too hard. Simple concepts expressed simply are best. Jesus loved me so deeply and completely that he was willing to be killed on the cross to take upon himself the guilt and shame of my sin. After three days He was raised from the dead, demonstrating his power and ability to keep his promises. I've given my life to Him, though I do it imperfectly. As someone who has devoted himself to Jesus, I am to love what He loves: people. I am to be committed to His commitments: God's will reigning on earth. I am to do as he asks: Go. It's a big word that implies something about me.
GO is such a big word because it contains a big purpose. I'm told to go 'make disciples'. 'Go' is a simple word. 'Make disciples' are simple words. So how does 'Go make disciples' become such a complex issue? For some, sin has had such a reign in our hearts that we often do not feel strong enough in our spirits to think of ourselves as disciples … as if that is some form of exalted super Christian. The deceptions of our Enemy have caused us to doubt ourselves and to feel the weight of guilt that Jesus came to take away. For others, there is no intention of making disciples. The decision has been made to disobey Christ's will in this area. I think it's not so much complex as it is big in purpose. We are, after all, to tell people about the Good News of Jesus, the desire He has to take away their sins and give them a new life. There is no grander purpose … and we are to be consumed with this purpose. One reason why churches have so much time to argue (and even split over) a thousand issues is that the grandest and biggest purpose is yet unfulfilled. When I think about the purpose of the Great Commission, 'go' seems like a big word.
GO is such a big word because it is an open-ended instruction. I'm never through 'going'. And I haven't been told HOW to go. Maybe there are a million ways to 'go' but how do I find the one that is right for me? I would encourage you to contemplate the Great Commission passages for several weeks. Read them. Memorize them. In your prayer time ask God to show you how He wants you to go. I believe after spending some quiet time with God, you will know the answer. Out of the thousand ways to share the gospel, there is a way that will be natural to you … and will take advantage of opportunities already in place in your life. 'Go' is such a big word because it can take us in a lot of different directions!
GO is such a big word because of what we are asking of others. 'Make disciples' is not a command that can be performed in a factory. We are talking to real people with real lives … real opinions … real experiences … and that is an awesome responsibility. Simplistically, we are talking to people about Jesus and showing them His love, power, and offer. We are also making disciples by living out the Kingdom message day by day before them. We are asking people to give up their lives for the One who gave his life for them. Just like we did. And we need to be sure we have given our life to Christ. Because that takes us back to the first observation … when we ask people to take a look at Jesus, we are implying that we have already done so and have said 'yes' to Him.
'GO' seems like such a big word because it is.