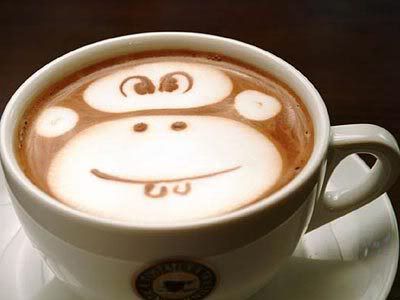 Greetings Friends! I hope your week is headed toward a great conclusion.
Wednesday Night's American Idol Gives Back was quite an extravaganza! I could say I enjoyed the show, but that's not quite the right terminology. I cried through a lot of it. There is so much pain in the world, and the children around the world suffering from poverty, malaria, HIV, and other sources of discomfort really touched me. The segments focusing on New Orleans in particular seemed to touch a chord in my heart. It would be hard to pick which appeal was most touching, but perhaps for me it was the impoverished girl in Kentucky who has a dream to be a teacher. Here is a young girl that has had her childhood robbed by circumstances beyond her control, lacking in education, but wanting to one day share knowledge with others. It's almost too much.
The musical performances had some real highlights for me. I thought that it was great to see Heart on stage singing an old rocker favorite. I even thought that Fergie did a great job singing with them. I do admit to not knowing who that woman was singing with Ann and Nancy Wilson, but I learned who it was from Mike, who didn't know either – but his teenage son told him. Got that?
A musical performance I will likely remember is Annie Lennox's presentation of Many Rivers. She was beautiful and her segment on the orphans in Africa really touched the compassion nerve. Her song following was inspirational.
[youtube=http://youtube.com/watch?v=xEVEjG3KrtM]
Surprisingly, my other favorite singer of the night was none other than Miley Cyrus. Of course I've heard of her and her television identity Hannah Montana – I have a 9 year old grand daughter! But I thought she was a great singer and I can see why everyone's so crazy about her. I just hope she doesn't do a Britney-dive when she gets older. Maybe Billy Ray can keep her wheels on the road. They seem to be a genuinely close family.
I loved seeing Gloria Estefan. She's lovely and talented for sure.
Yes, I was disappointed in some of the performances. I like Carrie Underwood's voice, but she appears to be a mannequin. For all that talent and beauty, you'd think she could smile and acknowledge the audience. I think Mariah Carey lives in another world. And all of the comics fell really flat, to me.
The closing number with the eight remaining contestants singing Shout To The Lord was such a surprise. They replaced "Jesus" with "Shepherd" … but for a secular program to end with such a blatantly God-honoring song was great. The Christian blog-world is exploding with posts about this!
[youtube=http://youtube.com/watch?v=chXEraRnE4o]
I have to say, though, that Ben Stiller's closing monologue was an absolutely classless and trashy way to end the show. I could not believe after the joy and exaltation of Shout to the Lord we had to hear his "F" words being bleeped over and over. I guess some people think that's funny. I think it was a stinko way to end the show and it was a supremely poor reflection on the writers and on Stiller. I wish I had turned my television off…it soured the show in my opinion.
In all, though, it was a great night. No doubt millions of dollars will be raised for the five or six organizations featured during the program. I was glad to see so many celebrities pitching their name in for the cause.
And now tomorrow night … someone must go home. Will there be a surprise, or will it be one of the girls? If it is any of the girls, it will not be a surprise. It's just a matter of time for each of them. Although, if Kristy Lee improves by big leaps like she did this week … she could shake up the competition.
Thanks for reading,
john